Apple Seeds...
by Barb Erickson
---
Every morning Barb/MI posts an inspriring or thought-provoking quotation we refer to as an "Apple Seed" on the main chatboard http://teachers.net/chatboard. In each issue of the Gazette we'll post a compilation of the seeds from the previous month.
---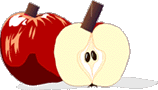 January 2002
01-01:
No one ever regarded the first day of January with indifference.
~ Charles Lamb
01-02:
Learn to say "no" to the good so you can say "yes" to the best.
~ Unknown
01-03:
It's what you learn after you know it all that counts.
~ John Wooden
01-04:
Satisfaction lies in the effort, not in the attainment.
~ Mahatma Gandhi
01-05:
Fantasy is a way of looking at life through the wrong end of a telescope . . . and that enables you to laugh at all of life's realities.
~ Theodor S. Geisel
01-06:
There is no security in this life, only opportunity.
~ Douglas MacArthur
01-07:
Only a fool spits on a griddle.
~ Dan Butler
01-08:
I have learned silence from the talkative, tolerance from the intolerant, and kindness from the unkind; yet I am ungrateful to those teachers.
~ Kahlil Gibran
01-09:
A person who tosses worms into the river isn't necessarily a friend to the fish.
~ Malcolm X
01-10:
Every absurdity has a champion to defend it.
~ Oliver Goldsmith
01-11:
The person who views the world at fifty the same way as s/he did at twenty has wasted thirty years of her/his life.
~ Muhammad Ali
01-12:
The minority is always wrong -- at the beginning.
~ Herbert V. Prochnow
01-13:
In the midst of winter, I finally learned that there was in me an invincible summer.
~ Albert Camus
01-14:
The wisdom of the wise and the experience of the ages are perpetuated by quotations.
~ Benjamin Disraeli
01-15:
It is the biggest mistake in the world to think you are working for someone else.
~ Unknown
01-16:
When choosing between two evils, I always like to try the one I've never tried before.
~ Mae West
01-17:
Pretty much all the honest truth telling in the world is done by children.
~ Oliver Wendell Holmes
01-18:
Drawing on my fine command of language, I said nothing.
~ Robert Benchley
01-19:
The person who is always declaring s/he's no fool usually has her/his suspicions.
~ Wilson Mizner
01-20:
When an old person dies, a library burns to the ground.
~ African saying
01-21:
The ultimate measure of a person is not where s/he stands in moments of comfort and convenience, but where s/he stands at times of challenge and controversy.
~ Dr. Martin Luther King, Jr.
01-22:
What I have to say is far more important than how long my eyelashes are.
~ Alanis Morisette
01-23:
I prefer the errors of enthusiasm to the indifference of wisdom.
~ Anatole France
01-24:
Anything that begins, "I don't know how to tell you this" is never good news.
~ Ruth Gordon
01-25:
Ambidextrous means being clumsy with both hands.
~ Gene Hardison
01-26:
A child is being properly educated only when s/he is learning to become independent of her/his parents.
~ Adm. Hyman G. Rickover
01-27:
The fingers must be educated; the thumb is born knowing.
~ Chazal
01-28:
Few things are harder to put up with than the annoyance of a good example.
~ Mark Twain
01-29:
Half the failures in life arise from pulling in one's horse while it is leaping.
~ Julius Charles Hare and Augustus William Hare
01-30:
A mother loves her children even when they least deserve to be loved.
~ Kate Samperi
01-31:
Keep on beginning and failing. Each time you fail, start all over again, and you will grow stronger until you have accomplished a purpose -- not the one you began with, perhaps, but one you'll be glad to remember.
~ Anne Sullivan
---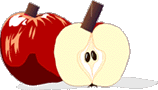 February 2002
02-01:
To the uneducated, an "A" is just three sticks.
~ A. A. Milne
02-02:
Only those who dare to fail greatly can ever achieve greatly.
~ Robert F. Kennedy
02-03:
Yesterday is a canceled check: forget it. Tomorrow is a promissory note: don't count on it. Today is ready cash: use it!
~ Edwin C. Bliss
02-04:
It is good to rub and polish our brain against that of others.
~ Michel Eyquem de Montaigne
02-05:
When people talk, listen completely. Most people never listen.
~ Ernest Hemingway
02-06:
Don't dig a pit you might fall into yourself.
~ Dan Butler
02-07:
The hardest of all is learning to be a well of affection, and not a fountain, to show them that we love them, not when we feel like it, but when they do.
~ Nan Fairbrother
02-08:
The beginning of a child's education is a parent's expectations of a child's ability. A child not expected to learn doesn't learn well.
~ Robert Riley
02-09:
To be able to be caught up in the world of thought – that is being educated.
~ Edith Hamilton
02-10:
Education doesn't cost . . . it pays.
~ Albert Einstein
02-11:
The primary purpose of a liberal education is to make one's mind a pleasant place in which to spend one's leisure.
~ Sydney J. Harris
02-12:
The secret of education is respecting the pupil.
~ Ralph Waldo Emerson
02-13:
The future belongs to those who believe in the beauty of their dreams.
~ Ralph Waldo Emerson
02-14:
Being deeply loved by someone gives you strength; loving someone deeply gives you courage.
~ Lao-Tzu
02-15:
I hear and I forget. I see and I remember. I do and I understand.
~ Chinese proverb
02-16:
Education today, more than ever before, must see clearly the dual objectives: education for living and educating for making a living.
~ James Mason Wood
02-17:
Education is helping the child realize her or his potentialities.
~ Erich Fromm
02-18:
The object of education is to prepare the young to educate themselves throughout their lives.
~ Robert Maynard Hutchins
02-19:
Humankind owes to the child the best it has to give.
~ United Nations Resolution
02-20:
We must open the doors of opportunity. But we must also equip people to walk through those doors.
~ Lyndon B. Johnson
02-21:
There is nothing insignificant.
~ Samuel Taylor Coleridge
02-22:
Trees seem more resigned to the way they have to live than other things do.
~ Willa Cather
02-23:
A belief is not merely an idea the mind possesses; it is an idea that possesses the mind.
~ Robert Bolton
02-24:
Let thy speech be better than thy silence, or be silent.
~ Dionysius the Elder
02-25:
Eyes will not see when the heart wishes them to be blind.
~ Seneca
02-26:
You can tell more about a person by what s/he says about others than you can by what others say about her/him.
~ Unknown
02-27:
There will be times when the trees will be bare; let us look forward to the time when we may pick the fruit.
~ Peter Seller
2-28:
The beginning is the most important part of the work.
~ Plato