Teacher Feature...
Internet Based Interaction in the Classroom
by P R Guruprasad
---
Internet has increasingly been influencing the functional aspects of countries at large and the common man. Recent recession in the American economy resulting in numerous `dotcoms' becoming `dotgones' and the increasingly large internet users on a global scale are just two examples.

Well, what makes the Internet Based Education score over other modes of learning?
Access to periodically updateable information [info at your 'fingertips'].

Instant tutor-student or student-student interaction and feedback [via emails, List servers, Bulletin Boards etc].

Flexibility [course available 24/7 and accessible at any time anywhere that is convenient to the end-user].

Cost-effectiveness if used judiciously [it can cut human and material resource costs].
In classrooms in developing countries, considering the cost of phone lines, Internet can be used along with CD ROMs and Floppies whereby information can be stored and used as and when needed.

Current educational research seems to suggest that IBE can prove to be very effective at the tertiary level. What about the use of Information Super High Way in primary and secondary classroom interaction processes? Here, no machine-based system can be as effective as real activities and demos. For instance, let us consider a case where some teacher somewhere is demonstrating the 'lab. Preparation' of 'Ammonia' to his class. The students seem to enjoy the animations in the virtual reality environment. But alas, when it comes to the properties of Ammonia, there IS a big problem: students aren't able to sense the 'pungent' smell of the gas 'produced'! Yes, virtual reality cannot become reality. Hence, up to high school level at least classroom processes must involve activities, demos and hands-on experiments involving real things. ['Putting a computer in front of a child and expecting it to teach him is like putting a book under his pillow, only more expensive' – Anonymous].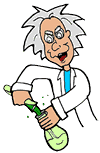 However, in situations where real things are not available, for instance when teaching 'Structure of the Atom' in middle school physics/chemistry, Internet offers exclusively excellent possibilities to make learning more effective [provided some measure of cost control is undertaken]. Internet can present information in a range of multimedia [text, graphics, sound and video] by using hyperlink to connect all relevant concepts in the lesson. In fact sometimes children can get addicted into the 'microworld'.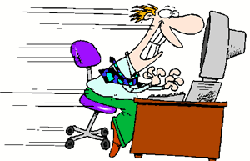 But then, as teachers we know that this is just not enough. Pupils need some 'scaffolding' to make their learning meaningful. Turning virtual reality experiences into meaningful knowledge and understanding can only be brought about by the practicing teacher whose role will remain pivotal as ever before.
According to The British Educational Communications and Technology Agency [BECTA], 'When teachers disengage from the use of the technology and leave pupils to use it and teach each other how to use it, the potential for enhancing learning drops away steeply. ICT can only achieve the promise it holds for enhanced learning when its use is integrated with the curriculum by effective teachers'. [BECTA: The UK ILS Evaluations – Final Report, Coventry, 1999].

Like someone said, Technologies change but Principles remain.