---
Live Meetings This Month...
Teachers.Net hosts live meetings almost every evening in the Teachers.Net Meeting Room. Click here for the complete schedule of live meetings on Teachers.Net.
---
Teachers.Net Archives...
Have you missed out on some of our best live chats ever? Now you can sit in on the past with celebrated educational authors and guests. Visit the Teachers.Net Archive today!
---
About Paul Chika Emekwulu...
Mr. Emekwulu is originally from Nigeria. Before he immigrated to the United States, he taught mathematics at Boys' High School, Uga in Anambra State of Nigeria and also at St. Mark's Teachers Training College, Nibo-Nise also in Anambra state. Before teaching at Uga Boys', he had taught at Central and Community Primary Schools, Ebenato in Nnewi local government area of Anambra state, Nigeria. About his Works He has been inspiring his audiences since 1992 with his seminar series - Can I publish my own book?, Yes, There Could Be A Book In You and Math-Magic, a creative and innovative way of motivating high school students in appreciating mathematics. An award - winning author, Emekwulu is the author of Magic of Numbers, Grades 9-12, Fibonacci Numbers For Research Mathematicians and AI Applications. His several unpublished manuscripts include Beauty of Mathematics, Vols. 1 & 2, Mathematical Encounters, Awakening Your Writing Genius etc. Emekwulu's primary interest lies in exploring properties of Fibonacci and triangular numbers. He has organized seminars for National Council of Teachers of Mathematics and other professional organizations including Moore Association of Classroom Teachers, Oklahoma State Education Association, Liberated Arts Center in Oklahoma, City, Jenks Public Schools, Oklahoma State University, Stillwater, University of Oklahoma, Board Members of Organization of Rural Oklahoma Schools and several high schools, Oklahoma City Writers, Norman Galaxy of Writers, Mid-Oklahoma Writers Club etc. He has also presented an online self-publishing seminar for Teachers.Net.

Paul is a member of Association of Supervision and Curriculum Development (ASCD). He is available for staff development and classroom presentation of Math-Magic. He can be contacted at 405.447.9019 or novelty@telepath.com or P. O. Box 2482, Norman, OK 73070. Information about his books, seminars and others can be found by visiting his web site at www.telepath com/novelty or at www.amazon.com or www.barnesandnoble.com



---
Best Sellers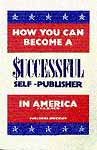 How You Can Become a Successful Self-Publisher in America and Elsewhere
by Paul Chika Emekwulu
$19.95 from Amazon.com
More information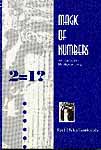 Magic of Numbers
by Paul Chika Emekwulu
$19.95 from Amazon.com
More information


Online Meetings Archive...
Teachers.Net hosts live meetings with renowned figures in the field of education. Sign in to one of our free sessions on-line and meet such celebrities as Pat Cunningham, Harry Wong, Howard Gardner, Joe Bonsall, Joan Holub, Esme Codell, and too many others to mention! All live events are at 9pm Eastern in the Meeting Room, unless otherwise indicated, and are 100% free of charge for teachers everywhere! Contact Kathleen Carpenter to suggest or inquire about moderating a live event.
---
---
Kathleen - Teachers.Net is happy to present Paul Chika Emekwulu who has self-published 3 books and a number of manuscripts. One of his books is pictured over in the left frame. You can visit Pauls web site to learn more about him and his books by clicking on the words "Novelty Books". Paul will be answering questions about self-publishing. Please wait with your '?' posted once until I call upon you to submit your question. Paul, what would you like to say to us to open the session?
Paul Chika Emekwulu - Originally, I am from Nigeria. I attended Alvan Ikoku College of Education, Owerri, Imo State, Nigeria. (an affiliate of the University of Nigeria, Nsukka. Before my ingress into the United States, I taught high school math at Boys' High School, Uga and St. Mark's Teacher Training College, Nibo-Nise (all in Nigeria) My self-publishing interest developed when I was still in Nigeria. Today, while in the United States, I have self-publised three books: How You Can Become A Successful Self-Publisher in America, Magic of Numbers, Grades 9-12, How To Make Goal Setting Work For You (with a review by Brian Tracy).
I have more than ten un-published manuscripts including Learning Algebra Through Triangular numbers.
Kathleen - Paul, why do people self-publish? What are the advantages of self-publishing?
Paul Chika Emekwulu - Kathleen, thank you for that question.
Paul Chika Emekwulu - Self publish for many reasons.
1. Turn around time is less
2. New York Giants will not listen to me
3. Personal goal
4. Credibility
Surely, there are advantages.
1) Control: Self-publishing your book gives you the opportunity to control not only the physical elements of the book (paper, trim size, etc.) but also the content as well.
2) Credibility: Self-publishing establishes you as an expert in your field. You don't necessarily need a doctorate to be an expert.
3) Turn around time is less: It is an opportunity for you to publish you book in a reasonable short period of time.
4) Sole Rights Ownership. You own all rights to your book.
5) Personal Goal: Some people self-publish at times in order to fulfill a personal goal. It could be self-publishing a family history or an autobiography to give away at family unions to family members.
6) Filling a Niche: If your books is about a special topic, mainstream publishers might not have interest in it. They think that the demand will not be enough for them to recoup their investment. They are in business, and as such their goal is to protect their business interests at all times. In such a case you can test the market with a short print run. This is something a big publisher will not think of doing.
7) Bigger profits
Conventionally, most mainstream publishers will pay anywhere from 5-15% royalty. This figure changes when you take the route of self-publishing.
The above advantages are not by any means exhaustive. Other advantages could still be identified.
Kathleen - Paul, is self-publishing a temporary action while an author waits for a publisher?
Paul Chika Emekwulu - No, not necessarily. I say this because before ever I decided to self-publish Magic of Numbers (my first book) I contacted several publishers. On my list are Houghton Mifflin, Addison Wesley, John Wiley & Sons, McGraw-Hill etc. Assuming none of these "New York Giants" is interested in your material. What do you do? Fold your hands and wait! That probably means that one has to wait forever. John Saxon of Norman (here in Oklahoma) rejected the verdict of these Giants, paid a visit to the bank, mortgaged his home, and published his first math book. The rest is history. Today, Saxon Mathematics is in almost every high school in this country. Had he waited for the mainstream publishers, he would have probably waited for ever.
Kathleen - Paul, what do you mean: "New York Giants will not listen to me"? Who are the New York Giants?
Paul Chika Emekwulu - By the "New Giants" I mean for example, Addison Wesley, Houghton Mifflin, Random House et
Grace/IL - Right now I see the biggest problem with self-publishing is marketing. How do you deal with that?
Paul Chika Emekwulu - Grace I know what you mean. The contacts are there. Barnes & Noble, Borders, Waldenbooks, Hastings, . These and others are the big chains. Quality Books, Bookazine, Herveys, Pipeline. These are the wholesalers. These are friends of the self-publisher. They are always very helpful. Contact is the key. Barnes & Noble, Borders, Waldenbooks are there to help.
Kathleen - Paul, what is the first step an author takes when s/he has finished a manuscript and wishes to self-publish it?
Paul Chika Emekwulu -
a) Securing as many quotes as you can from printers once you have decided on the number of copies, trim size, number of illustrations, cover and text ink colors, print run, number of pages, etc.
b) Contacting a graphic designer for the cover.
c) Choosing a name for your publishing company.
d) Securing an ISBN for the book. Usually, the ISBN agency will send you a block of ten, hundred or a thousand.
e) Sending out the manuscript for peer and or pre-publication reviews.
The above are some of the things you should be doing if you wish to self-publish a finished manuscript. The above, it should be noted are not strictly in order of importance.
Mary K&1 - Since there is no other publisher involved, do you pass the work around to family and friends for proof reading and ideas as to how to improve the work?
Paul Chika Emekwulu - Yes, family members can help you. also there are professional editors out there whose job is to edit manuscripts. These editors are some of the time found around area community colleges or universities.
Mary K&1 - Where do you get it printed and bound?
Paul Chika Emekwulu - Local printers or out-of state printers.
Mary K&1 - How do you get it on the market?
Paul Chika Emekwulu - Barnes & Noble, Hastings, Borders, Waldenbooks, B. Dalton etc. What do all the above have in common? If your answer is that they are all chain bookstores, you are correct.
While Barnes & Noble etc. are chain bookstores, Bookazine, Hervey, Pipeline, Ingram, Baker & Taylor etc. are book wholesalers, Unique Books, Quality Books, Publishers Group West etc. are distributors. Some of the wholesalers demand discounts of from 55% up. e.g.
Bookazine - 55%, 1-800-221-8112
Baker & Taylor - 55%
Hervey's - 55%, 1-800-413-3300
That's not bad, judging the fact that they have more marketing capabilities to reach customers you would not have dreamed of.
Some of these distributors e.g. Unique Books and Quality Books distribute to only library markets while some specialize in bookstore sales. For any of these to carry your book, you book must have an ISBN (International Standard Book Number). 096233538x is an example of an ISBN. The anatomy of an ISBN (group identifier, publisher identifier, title identifier, check digit) is not our objective here but let me leave you with this:
For any book published in the United States, the first digit of the ten digits must be either 0 or 1. For a book published in Nigeria, the ISBN must begin with 978. For Japan, this digit is 4 and so on. Note that securing an ISBN is not a guarantee that Barnes & Noble or Waldenbooks for example will stock your title or make your title available from their stores. The ISBN is a necessary step in making sure your book conforms to book publishing standards.
Submission Guidelines according to Barnes & Noble
For this information, contact Small Press Department of Barnes & Noble, New York Office and ask for a document titled, "Barnes & Noble Acceptance Criteria." These criteria are discussed under the following headings:
a) Industry Standards
b) Competition
c) Content
Call each chain store for information on their policy and submission requirements.
Acceptance by any of these stores carries with it some responsibilities.
1. When you submit your title to Waldenbooks (Ann Arbor, Michigan office) for example, find out who their wholesaler is. If the wholesaler is Bookazine, submit the same title to them indicating that your book has been submitted to Waldenbooks. On acceptance, Bookazine will send you a contract and possibly the first purchase order based on the fact that your book has been accepted by Waldenbooks.
2. You have not finished. The above only may not sell a single copy of your book. It is time to generate bookstore orders. Do this by calling local Waldenbooks in your city and or region and arrange book signings.
Tell them who your wholesaler is. This arrangement will immediately link the bookstore and your wholesaler.
On ISBN
---------
The ISBN is a ten digit number on the back of a book. The numbers are available from R. R. Bowker & Co in blocks of 10, 100, or 1000 depending on you needs. You use one number at a time. The rest of the numbers can be used for future publications.
Filing and Waiting Time
-----------------------
These could take four to six weeks, so plan ahead of time in order to avoid delays in production.
Rush Service
------------
Rush service is available but that means extra money.
Don't get me wrong. Every book does not need an ISBN but if you anticipate to sell your book to bookstores and libraries, hey, you need one. Their first question usually, is: "What is the title of your book?" or "What is the ISBN?" Some people are more comfortable working with a book's ISBN than the title. In other words, without the ISBN, no bookstore will stock you book. Libraries also need ISBN.
Kathleen - Paul, is it very expensive to self-publsh?
Paul Chika Emekwulu - Not necessarily. It depends on a lot of factors. Hardbound books for example cost more. If you can borrow money from the bank, or save up some money, and your book has a sales potential (proved), what prevents one from self-publishing?
Kathleen - Paul, if an author self-publishes, does s/he have to hire an editor, or does the author do the editing?
Paul Chika Emekwulu - Yes, absolutely. But you do not necessarily have to hire a Manhattan editor to do your editing. Around local community colleges and universities, there are residents who have editing skills who will charge you a minimal fee to edit your work. There is nothing wrong with hiring a Manhattan editor but the former will save you some money. Before sending the material off to an editor, you can also use the editing skills of friends and acquaintances. Their editing is in no way, the final. The author's editing only is not enough. Repeat! It is not enough. At times we cannot find our own mistakes and omissions.
Rivta - How many copies of your book would you need before approaching one of these chains?
Paul Chika Emekwulu - There is no hard and fast rule here. Whatever number you are comfortable with. The number has to be enough to go round the stores should the book start to sell. Even if you do not have enough books, you can go for more re-runs. When this happens, make sure you keep the bookstore or wholesaler or distributor informed and let them know as soon as copies are available.
Rivta - How much of the printing process can I do on my home computer? I have Word and Word Perfect and I have a laser printer.
Paul Chika Emekwulu - This depends on your skills. Are you a graphic designer? If the answer is a comfortable "yes", then, you can design your own cover using a graphic computer program.
Owing a laser printer is quite an added advantage. With it you can print as many copies of your manuscript as possible and give them away for peer review or pre-publication reviews.
Rivta - Where do you go for a cover design, and binding? What are the costs involved for producing a 50 page book?
Paul Chika Emekwulu - It is usually said that book covers sell books. Do I agree with that statement? Yes, I do. Book covers can cost anywhere from $0.00 0 $1000s. Zero dollars when a friend (with the skill) decides to help you out as a way to help you cut production costs. Hundreds when you call a local graphic designer in your immediate geographical environment. Thousands when, you live in Norman, Oklahoma and call a graphic designer that designed "The Mutant Message" In other words, you best bet for a graphic designer. The same thing applies to printing. I don't advice you to start out with printing thousands of copies without knowing whether the book will sale or not. A better print run may be 200, 250, 300 or 500. When you book registers an admirable sales history, then it is time to opt for at least a thousand copies. This time you can go for out-of-state printers. Production cost depends on a lot of factors including:
1) Number of pages
2) Trim Size i.e. 6"x9", 5 1/2" x 8 1/2", 8 1/2" x 11" etc.
3) Text Color: Black and white text is cheaper. Colored inks are expensive. These are known as PMS colors.
4) Binding Type: This is also a factor. If your book is softcover, it costs less. If it is a hardcover, it is more expensive.
5) Typesetting; If you can typeset your own manuscript, you are at an advantage. You will not only reduce cost but also be able to manipulate the entire text as you desire.
6) Cover: Monocolor covers costs less than a two, three, four, five or more colors. The more the number of PMS colors, the more expensive your production cost.
The above is not exhaustive. There are other elements that are not listed here but can still affect your overall production cost.
Rivta - How do I set the price of my book? How much over my costs is reasonable?
Paul Chika Emekwulu - Conventionally, the price of your book is five times the unit production cost. For example, a book that costs $2.50 to print will sell for $12.50.
There is therefore no particular cost for a 50 paged book because of these and other factors. Moreover, the quote will vary as there are printers.

Ckick here to review past sessions in the Teachers.Net Meeting Archive