News from the Web...
---
Two Teacher-Explorers Set Out To Ski Across Antarctica
MINNEAPOLIS (July 18, 2000) — As young girls,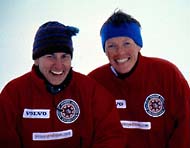 budding polar explorers Ann Bancroft (Scandia, Minn.) and Liv Arnesen (Oslo, Norway) read Alfred Lansing's "Endurance" in their native languages. The recount of Sir Ernest Shackleton's legendary attempt to cross Antarctica stirred the girls' imaginations and, despite being completely unaware of one another, they declared the same unusual dream: to ski across Antarctica.
About the Expedition/Explorers
Following the send-off activities in Cape Town and when weather permits, Bancroft and Arnesen will fly to Antarctica, where they will ski for 100 days, pulling 250-pound (113 kg) sleds and enduring temperatures averaging -30 degrees Fahrenheit (-34 degrees Celsius) and winds gusting up to 100 mph (160 km). They intend to become the first women to ski across the continent and achieve the longest ski trek ever by women.
After reading "Endurance"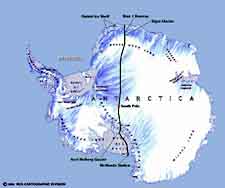 and before meeting for the first time in 1998, Bancroft and Arnesen followed remarkably similar life paths. They both became teachers — Bancroft, an elementary school physical education teacher, and Arnesen, a high school languages teacher. They also led world-famous expeditions to the South Pole — Bancroft in 1993, Arnesen in 1994.
Teachers first, polar explorers second, Bancroft and Arnesen will lead a global education program consisting of free classroom curriculum that will be translated into Norwegian, Taiwanese, Portuguese, Spanish, Malay and other languages upon request, as well as a message board that encourages educators from different countries to exchange ideas. Both explorers will use Apple Powerbooks to provide daily updates and journal entries on the Web for students. For more information on the expedition or its education program, visit http://www.yourexpedition.com.
About the Bancroft Arnesen Expedition Partners
Volvo's One Book, One Dream Sweepstakes was created by the following Bancroft Arnesen Expedition's partners: Volvo, MyPrimeTime, Inc. and yourexpedition.com.
The Bancroft Arnesen Expedition is supported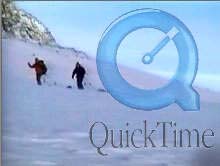 by Volvo Car Corporation and Volvo Cars of North America.
"Volvo is committed to supporting outstanding achievements by women," said Hans-Olov Olsson, president and chief executive officer of Volvo Car Corporation. "Ann and Liv embody Volvo's values of endurance, safety and respect for the environment, and clearly are positive role models for women, children and the explorer in all of us."
Empowering people between the ages of 35 and 54, MyPrimeTime, Inc., a San Francisco-based integrated media company, is the expedition's exclusive Internet broadcaster. Throughout the expedition, myprimetime.com will feature stories on the explorers, post Bancroft and Arnesen's daily journals, and host broadcasts of live video and audio footage from the ice.
"MyPrimeTime is thrilled to provide the Internet broadcast of the Bancroft Arnesen Expedition," said MyPrimeTime co-founder and president Helen Whelan. "Ann and Liv demonstrate that if you stay true to your dreams, you can achieve them at any age and live the life you've always imagined. That is why Ann and Liv are such a perfect fit with MyPrimeTime."
Presenting sponsor, Minneapolis-based yourexpedition.com, inspires people to strive to achieve their dreams by celebrating and showcasing unique women's stories. The company's first project has been to organize, market and promote the Bancroft Arnesen Expedition.
"We're proud to present this historic journey," said yourexpedition.com president Charlie Hartwell. "This worldwide event is the first in a series of unique, powerful stories about women that we will share with our audience."