Teacher Feature...
Classroom Photos
contributed by Members of the Teachers.Net Community
---
Jill Davis' Kindergarten Classroom
My name is Jill Davis. I teach at Kendall-Whittier Elementary in Tulsa, Oklahoma.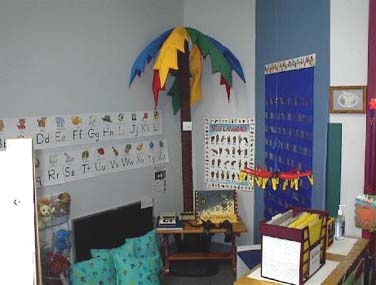 The Reading Center is one of my favorite places in the room! The most noticeable item in the reading center is a colorful palm tree! This Chicka Chicka Boom Boom tree was made by my mom for my son's nursery.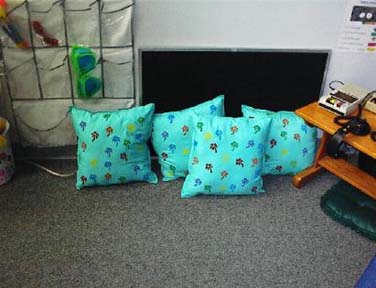 I stamped small coconut trees onto the pillows to match!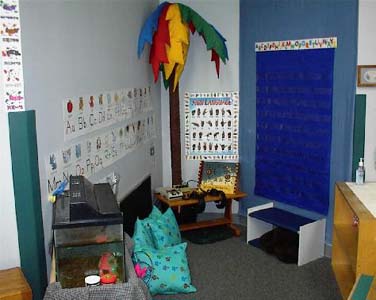 I created a bench out of an old shelving unit, covering it with some padding and denim material. Our reading buddies are stored in a shoe holder and we have a variety of pointers that change throughout the year!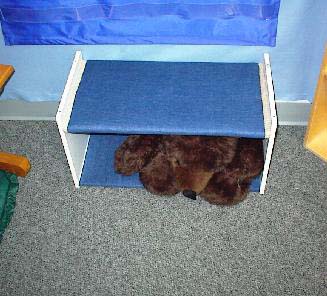 There is also a small table with a tape player and headphones for the students to listen to books on tape.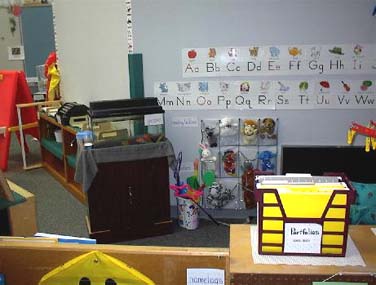 There is also an aquarium in the corner providing a soothing bubbling sound. I have collected several books, big books, and magazines for the Reading Center.
My students and I love this center!
Kinder Friends - http://www.kinderfriends.com
OECTA - http://www.geocities.com/okearlychildhood
---
Judy Carter's Second Grade Holiday Classroom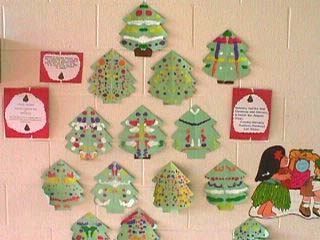 SYMMETREES: Math lesson to illustrate symmetry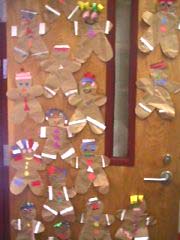 Gingerbread Glyphs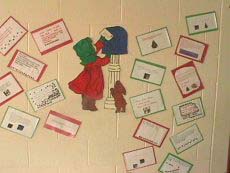 Letters to Santa that we typed on the computer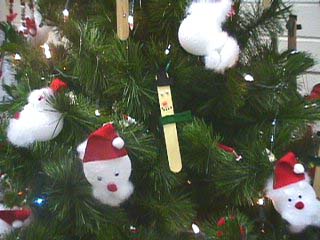 Santas made from satin ball ornaments and tongue depressor snowmen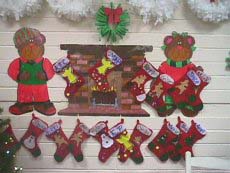 Our felt stockings, trash bag wreaths, & lantern-type wreaths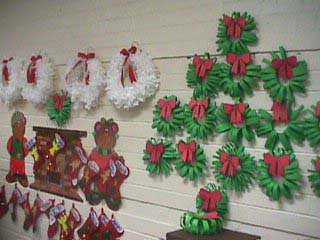 Merry Christmas to all...