---
Teacher Study Groups...
It's 2:00 on Wednesday at Kaiser Elementary School in Costa Mesa, California. Students have early dismissal; teachers are quickly gathering up the writing samples and rushing over to room 18 where study groups will meet today. They have to be there by 2:15 ready to go. There's not a minute to waste....
Click for Full story
---
Educating Blind Students...
When a visually impaired or blind child in mainstreamed into the regular classroom setting this allows the child to learn and grow within a healthy normal environment. There are many things to be considered, first it is essential for the child to have a lot of support in many cases this should come from the family. In previous seminars I have given for Teachers.Net I have been asked many constructive questions about this including such things as making friends within the classroom and how to ensure that the child obtains the notes from the blackboard....

Click for Full story
---
Getting To The Laughter...
At-risk kids are never "enough." They are not smart enough, or hard-working enough, or frugal enough, or appreciative enough, or wise enough to be accepted by society in general. They don't even laugh enough. Or so it seems to us, standing on the outside, looking in....

Click for Full story
The Classroom Zoo
Visitors who take a peek into Nora Boekhout's classroom might think they've wandered into a zoo - and they're right! This month's Teacher Feature examines how one elementary teacher brings science to life through her classroom pets project.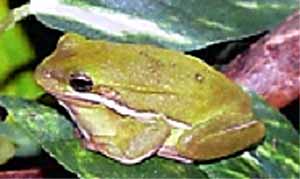 Full story
---
Bullies and Low Self-Esteem
Kathy Noll, co-author of "Taking the Bully by the Horns," explores the link between schoolyard bullies and low self-esteem. Full story
Only One First Day of School
Harry & Rosemary Wong drive home the importance of taking control of the classroom from day one. Full story
---
Teacher Gatherings from Coast to Coast!
July was Teachers.Net Gathering Month - from sea to shining sea, teachers descended on local destinations with cameras in hand and relaxation on their minds. Didn't make a gathering yet this year? No problem, we've got all the photos, as well as information about other Teachers.Net Gatherings in the weeks ahead!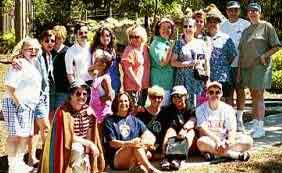 Full story
---
Classroom Meetings
Teachers.Net premiers a new column by classroom discipline expert Marvin Marshall. This month Dr. Marshall explores classroom meetings. Full story
4 Blocks: SSR Sharing
This month 4 Blocks literacy guru Cheryl Sigmon discusses the "Self Selected Reading" block component of this critically-acclaimed approach. Full story
---
In this issue:
---
The Teachers.Net Gazette is a cooperative publication by the members of the Teachers.Net community. If you would like to submit an article or story for publication, write editor@teachers.net.
---