What's New at Teachers.Net...
by Bob Reap
---
Send Us Your Stories and Photographs!
Teachers.Net is actively soliciting stories, photos, and articles from teachers everywhere. Teachers, now's your chance to get your name in the Teachers.Net Gazette, and help support the only on-line publication by teachers, for teachers. Send original stories and articles, press releases, image and video files, and other items of interest to our community to Bob Reap at editor@teachers.net.

Enter to Win Judy Clock from EducatorsMarket.com
Enter to win the famous

Original Judy Clock from EducatorsMarket.com, the official K-12 Supplier for Teachers.Net. The Judy Clock makes learning to tell time simple and fun for children. Visible functioning gears maintain correct hour hand and minute hand relationships. Easy-to-read numerals show elapsed time in five-minute intervals. The permanently assembled wood clock is 12 3/4 x 13 1/2. Handy metal stand and teaching guide are included. For details on how to win, visit our K-12 Supplies Center and enter to win today!

New Release - Math Teachers Mailring
Teachers.Net is proud to announce the release of the new Teachers.Net Math Mailring. Math teachers, join a network of the best and the brightest math teachers around the world. Visit our Teacher Mailrings page and subscribe today. Like all Teachers.Net resources, there's never a charge to our teachers!
Upcoming Featured Speakers and Workshops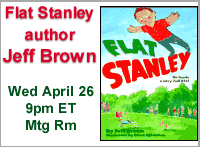 Join us live this month for an impressive collection of live teacher workshops and special guest presentations. A sampling of this month's live chat fare includes Flat Stanley author Jeff Brown on Wednesday April 26, renowned children's author Joan Holub on Monday April 3, and Teachers.Net columnist Beth Bruno on Tuesday April 20.
Click here for complete schedule of live meetings this month.
National Board for Professional Teaching Standards Group
Teachers.Net is proud to announce the addition of a number of resources specially dedicated to the National Board for Professional Teaching Standards group (NBPTS). The NBPTS EC-GEN (Early Childhood generalist subsection) was formerly active on the OneList community, but we are thrilled to have lured them away to the Teachers.Net community. Teachers.Net will now host an EC-GEN Group Chatboard as well as an ES-GEN Teachers Chatboard (Elementary/Secondary teachers), and we're offering companion mailrings for these resources (subscribe free through the Teachers.Net Mailrings Page, linked at the top of all pages on this site). Teachers.Net will also host a weekly live open chat for NBPTS teachers every Saturday afternoon at 4PM *eastern* time, please check our Meetings Page for location and complete details.
Teachers Gatherings in Colorado, Pennyslvania, and San Diego!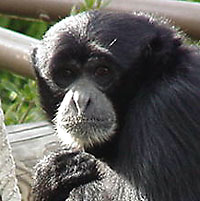 Have you made plans for the Teachers.Net Gatherings this July? Your fellow teachers from Teachers.Net are gathering across the country this Summer, in the beautiful Rocky Mountains, in scenic Pennsylvania, and in Teachers.Net's hometown, idyllic San Diego, California! Click here to read all about these exciting social events and make plans now to meet the great teachers who you already know so well!
New - Australian Teachers Mailring
Australian teachers, we've created a special mailring just for you. Join the Australian Teachers Mailring today and stay connected to issues in Australian education and current events. There's never a charge to join a teachers.Net mailring. To subscribe to the Australian Teachers Mailring or any of the over 50 other teacher mailrings, click on the Mailrings link at the top of any page on Teachers.Net.
Confessions of a Former Echoer
This month

New Management's Rick Morris explores the age-old practice of echoing in the classroom. Rick, a long-time regular on Teachers.Net, provides food for thought and offers alternatives for reinforcing knowledge and facilitating learning through teacher-student interaction. Read the full article in this month's Teacher Feature.
Coming Soon
Stay tuned to Teachers.Net for some exciting additions in the weeks ahead. Expect to see some new formats for publishing content, like streaming audio and video interviews, and living Mpeg video files where Teachers.Net Teachers gather. Subscribe to the Gazette Mailring and tune in each month for the latest word from Teachers.Net.