What's New at Teachers.Net...
by Bob Reap
---
Premier of Multimedia Web Magazine
March 1, 2000 marks the release of the Teachers.Net Gazette, the new multimedia Web magazine dedicated exclusively to teachers on-line. The Gazette will present teachers an interactive publication, allowing teachers everywhere an opportunity to participate in the creation and editing of a high-distribution publication. Check out our cover story for complete details on the Teachers.Net Gazette.

EducatorsMarket.com named official K-12 Supplier
Teachers.Net is proud to name EducatorsMarket.com our official K-12 Supplies retailer.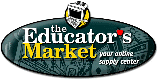 Look for links throughout Teachers.Net connecting you to the Teachers.Net Supplies Center exclusively on EducatorsMarket.com. Shop EducatorsMarket.com for discount prices on your favorite classroom supplies, with quick turnaround and delivery to home or school. Purchase orders accepted, support Teachers.Net and save money on all your classroom supplies! Visit our K-12 Supplies Center the next time you're comparing prices.

New Releases - French & Spanish Language Centers
Teachers.Net unlocks the door to teachers who speak Spanish and French as a first language. Teachers.Net is excited to release the first of several exciting Language resources, beginning with the French Chatboard and the Spanish Chatboard. These two additions mark the beginning of an on-going project to bring the resources of Teachers.Net to eductors of all countries. Spanish and French teachers - visit, bookmark, and spread the word!
Upcoming Featured Speakers and Workshops
Join us live this month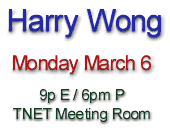 for an impressive collection of live teacher workshops and special guest presentations. A sampling of this month's live chat fare includes Harry Wong and Marjan Glavac on March 6, Emma McDonald of http://inspiringteachers.com on March 9, and Living On the Edge-Fiction By Peace Corps Writers editor John Coyne on March 30.
Click here for complete schedule of live meetings this month.
AR and RR chatboards and mailrings
Teachers.Net supports reading teachers in all grade levels, and provides specialized support for teachers using Patricia Cunningham's 4 Blocks, Building Blocks (for Kindergarten), and now the new Accelerated Reader and Remedial Reading/Reading Recovery chatboards and mailrings. Join the teachers who pioneer today's landmark reading programs, and help your students get the most out of your class time and course work.
Teacher Gatherings in the Making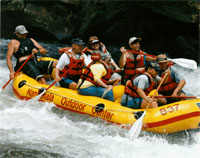 Teachers across the US and beyond are preparing for a micro-migration this summer. Join your fellow teachers at teacher gatherings this summer in Colorado, Pennsylvania, and in Teachers.Net's hometown of San Diego, California! Check out this month's article on the PA and CO gatherings, and watch as plans develop in real-time over the Internet. If you're going to a Teachers.Net Gathering, be sure to take lots of pictures and send them back to us here at the Gazette!
New - Georgia Teachers Mailring
Georgia teachers, we've created a special mailring just for you. Join the Georgia Teachers Mailring today and stay connected to issues in Georgia education and currrent events. There's never a charge to join a teachers.Net mailring. To subscribe to the Georgia Teachers Mailring or any of the over 50 other teacher mailrings, click on the Mailrings link at the top of any page on Teachers.Net.
Traveling Buddies Chatboard and Feature Article
When does flat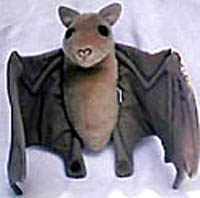 broke help you travel? When you're Flat Stanley, of course! This month's Teacher Feature was contributed by Addie Gaines, and chronicles the journeys of a traveling mascot through its multi-state inter-classroom journey. Want to learn more? Read this month's Teacher Feature and then develop your own Traveling Buddy project at the Teachers.Net Project Center.
Coming Soon
Stay tuned to Teachers.Net for some exciting additions in the weeks ahead. Expect to see some new formats for publishing content, like streaming audio and video interviews, and living Mpeg video files where Teachers.Net Teachers gather. Subscribe to the Gazette Mailring and tune in each month for the latest word from Teachers.Net.