You become just by performing just actions, temperate by performing temperate actions, brave by performing brave actions. ~ Aristotle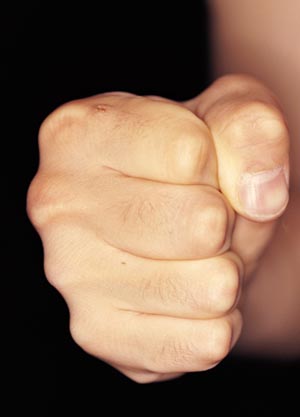 Public school teachers are fearless, courageous, bold, and daring. The many men and women who assume the responsibility of this profession have made a conscious choice to be representatives of strength for those who are the weakest—kids. In other words, today's teachers are brave, and they are because they stand in the face of real danger on a daily basis. Yes, sadly, American schools are more dangerous today than they have ever been in the history of education. More violence, more bullying, and more intimidation are reported and confronted than what many schools would like to reveal. Some environments are far more challenging than others, but every teacher in today's public schools has a higher likelihood of being confronted with some form of violence.

At one time, inner city schools were the primary focus of concerns over chaos and violence, largely due to the intense concentration of poverty and rival ethnic groups. However, suburban schools like Columbine High School have awakened America to a different form of assault. No longer are drive-by shootings or gang intimidation or drug dealing the clear and present dangers. Even elementary school students have taken on the thug persona. Students in a Georgia elementary school secured the necessary resources to kill their schoolteacher and had written an extremely detailed plan before the plot was uncovered.

Brave teachers now have to deal with the quiet and elusive dangers of such premeditated attacks on innocent individuals. Often, the assailant's profile is not clear, nor the reasons behind his or her decisions.

Through these outbreaks of violence, it is apparent that many young people are frustrated and angry. Teachers see this frustration every day in the forms of physical bullying and verbal intimidation, feelings of isolation, illusions of invincibility, desires for power. Teachers are now tasked with helping young people develop effective strategies for communicating and expressing their anger in productive ways; such efforts are central to preventing the most unimaginable and heinous crimes.

To add to the problem, the obvious, ever-present dangers of teaching also continue: the angry parents who disagree with a decision; the student who hates a teacher for the grade he or she earned; the gang member in the hallway who didn't appreciate a teacher telling him to go to class; or the group of kids who showed up at school to settle a neighborhood conflict. Teachers commonly face and actively engage these situations, hoping their intervention might provide optimism and resolution.

Where does this mentality come from? Why are students more aggressive now than ever before? Video games, music, the media, and lack of parental involvement have all been cited as contributing to the desensitization of violence and its results among our youth; the fact that brutality and hostility are everywhere for every child and teenager to see and experience has made it difficult for young people to distinguish between fiction and real consequences.

Article continued on next page




About Graysen Walles...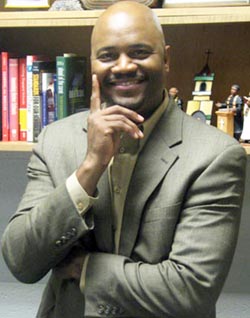 For the past 20 years, Graysen Walles has achieved notable accomplishments across a diverse industry spectrum, delivering stellar performance in the military, non-profit, and education segments. After honing his expertise in strategic planning, operations, budget management, program development, and personnel for the U.S. Air Force and two non-profit organizations, Graysen made a smooth professional transition to public education.
Initially cast in the role of Paraprofessional in a middle school, Graysen quickly advanced to a certified teaching position in the area of Special Education at the high school level. While in the role of classroom teacher, he developed curricula and led instruction in the disciplines of micro and macroeconomics, geography, and English language, creating learning frameworks that accommodated a range of learning styles for both mainstream and special education students.
While successfully managing his teaching responsibilities, Graysen took the lead in district- and school-wide improvement, fueling the critical relationship-building process with parents and members of the community to unite stakeholders in a common vision and goal and make progress towards building a cutting edge youth leadership program focused on higher performing students enrolled in under-resourced communities. The program, The Elite Scholars, actively engages over 350 students from all walks of life. The common goal of these students is to perform with excellence in the areas academics, service, faith and leadership.
Graysen achieved his doctoral degree from Fielding Graduate University; Master of Divinity at The Southern Baptist Theological Seminary and B.A. from Wayland Baptist University. He currently serves in the United States Air Force Reserves and works as a school administrator in Atlanta, GA. Graysen is married with three sons and they reside in Atlanta, GA.
He is the author of the soon to be released book, Teaching: The Greatest Career on the Planet (April 2009). Please visit him at www.theteachersmovement.com; www.elite-scholars.com or www.choicesmatterdf.org. Join the Movement.



Graysen Walles Articles on Teachers.Net...


Related Resources & Discussions on Teachers.Net...

Teacher Chatboards