Spotlight...
Spotlight on NEW CD Set
How to Improve Student Achievement with Harry Wong
From: EffectiveTeaching.com
www.EffectiveTeaching.com
---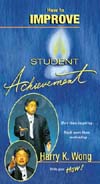 Announcing the release of a brand new set of CDs featuring Harry Wong, the most sought after speaker in education today. You will laugh, cry, and walk away proud to be teachers. The delivery is spellbinding and the stories are mind opening.
In this 2 CD set with 3 full hours of time, you are invited to steal from Harry Wong the secrets of effective teaching for all grade levels. The tapes are more than inspiring, much more than motivating. You will learn how effective teachers
establish procedures during the first minutes, the first hour, the very first days of school.

run classrooms in which students are working and productive.

reduce discipline problems

establish a culture of learning.

turn existing research into effective practices.

raise expectations and help students meet standards.

write lesson objectives and design effective lessons.

communicate expectations to students and to their parents.

use bellwork for a productive start to every class, every day.

write meaningful assignments.

grade student work.

use Support Groups and Support Buddies for cooperative learning.

avoid the 5 wrong reasons to write a test.

deal with at risk and ADHD students.

put students in absolute control of their own learning.

use Internet sites for their own professional development.

how to invest in your own life to be a happy, fulfilled, effective educator.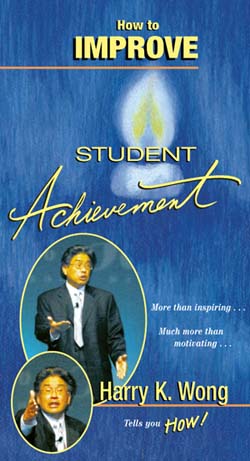 For more information, go online to www.EffectiveTeaching.com.