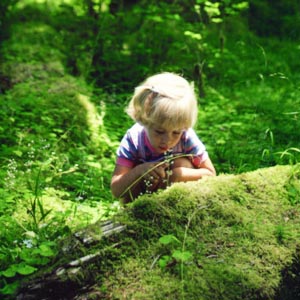 I would make a lousy fifth grader today. I got along just fine with my classmates; was fairly motivated academically (math aside), but I didn't mind being alone. Think Ferdinand the Bull under his cork tree.

But when I read a Wall Street Journal article (4/8/03) entitled "The 'Re-Engineered' Child," I wondered if teachers today might sound the alarm and refer me to counseling. The re-engineering cited is, in part, a response to the bullying at the root of antisocial behavior, or even depression in later adolescence or adulthood. However, it also assumes that even quiet kids who liked to play alone, like me, need a design upgrade. Todd, version 2.0.

"Spurred partly by new research showing the lasting effects of teasing," the article said, "a diverse mix of educators and mental-health counselors—as well as new laws in many states—are accelerating efforts to eradicate normal childhood behavior like gossiping and even giving dirty looks. They are tinkering with cliques, trying to turn loners into joiners and launching assaults on whispering and garden-variety nastiness."

Part of me wants to respond wryly: Make childhood nicer? It'll mean the end of the blues! You gotta suffer some of that "garden-variety nastiness" if you want to sing and moan with any authority. When I was a child, I spake as a child, calling my friends "dumb," "idiot," "mental case"—and worse. I'm not proud of it. But I was a child. When you're an adult, you drop childish things—or learn to better disguise the same behavior. Some of the behavior being targeted has a valid place on the learning curve. Sure, we need to get along—but we also need to polish the borders where my rights and responsibilities meet your rights and responsibilities.

Which leads to a serious point: The difference between parents of seventh grade girls, and seventh grade girls themselves is that parents have learned the appropriate time, place, and tone for that seventh grade behavior. Name-calling, gossip, meanness, and dirty looks—they persist, if you peel back a few layers of the re-engineered adult. Mom and Dad, 2.0.

As the WSJ article points out, "isn't seventh grade, supposed to be miserable?" Who doesn't remember their seventh grade year as the worst year of their life? Especially the girls: It's the year of the queen bitch. And I'd like a dollar for every seventh grade girl poison-looks-and-vicious-gossip-triangle I've mediated during twenty years working in schools. Boys are slightly easier. "Are you looking at me? Cut it out!" Wham. It's over. The bruises show, but they're better than the invisible cuts incurred in the vicissitudes of female friendships—cuts that adult women still feel.

Continued on next page »




About Todd Nelson...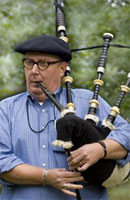 Todd R. Nelson has been a public and private school English teacher and administrator for 29 years, in schools in Cambridge, San Francisco, Chicago and Maine. He is principal at the Adams School in Castine, Maine, a 54 student K-8 school on the town common in a little town on the coast, where he gets to play four-square at recess, play his bagpipes, and write musicals for the all-school play.



Todd Nelson Articles on Teachers.Net...


Related Resources & Discussions on Teachers.Net...