Printables
You need Adobe Acrobat Reader to open these files. If you don't have it, get it here - Adobe Acrobat Reader - Download
Birthday Cards
designed by Georgia Hedrick
---
Georgia has designed three birthday cards, one for each general grade level division. One for kindergarten-early primary students, one for primary-intermediate, and another one for upper grade level students.

These cards are designed to be folded twice to form the card as in this illustration;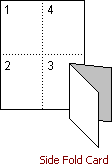 Kindergarten-Early Primary Card
kgbcard.pdf
Primary-Intermediate Card
8-12bcard.pdf
Upper Grade Level Card
uppergrbcard.pdf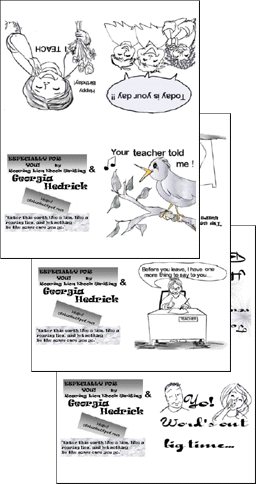 ---
Moose Book Cover and Labels
designed and shared by Colleen Gallagher
Teaching is a Work of Heart
www.teachingheart.net
reformatted by Mary E. Miehl
---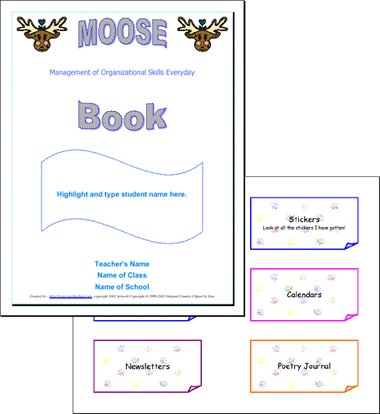 The labels and the cover, depending upon how you plan on compiling your Moose Books, can be printed on full sheet size labels and then cut apart. This will make it possible to just cut and stick in place without using paste or tape.
These files are in Adobe Acrobat with the addition of fields in which you can enter you own text. Just click in the area and type. The cover and the third page of the labels are set up this way. If you do not plan on customizing and labels, simply select not to print the third page when you do your printing.
Moose Book Cover
cgallaghermoosecov.pdf
Moose Labels
cgallaghermooselab.pdf
---
Teddy Bear ABC Chant
created by Janet Bowland
---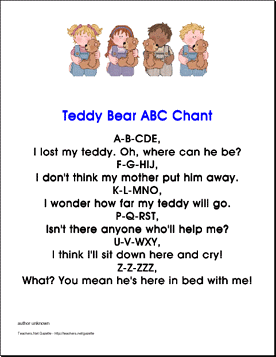 TeddyBearABCChant.pdf
---
Reading Log
created by Janet Bowland
---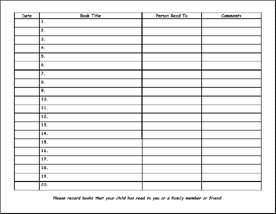 JanetBowlandreadinglog.pdf
---
Popcorn Words
created by Janet Bowland
---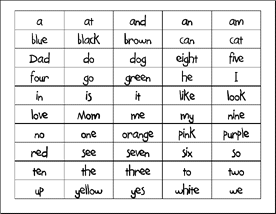 JanetBowlandpopcorn.pdf
---
More Popcorn Words
created by Mary E. Miehl
---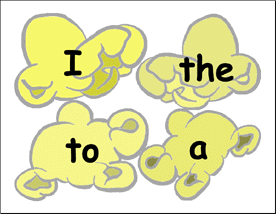 popcornwords1.pdf - Popcorn Words 1
Popcorn Words are those words used most frequently by your students during their writing endeavors. Popcorn Words 1 consists of twenty words that may be among those needed by your students. Popcorn Words 2 - popcornwords2.pdf contains additional words you may find appropriate for your class. Of course you will not be including all of the words in these two files in your Popcorn Words list. You will be selecting those that are appropriate for your students. If you find that there are words you'd like to include in your Popcorn Words list that are not included in either of these files, Popcorn Words 3 - popcornwords3.pdf is a file in which you can enter your own words. Just click on Word 1, 2, 3, or 4 and type the words of your choice.
Note: You will not be able to control the font.
Printing these on card stock will make them sturdy enough for mounting on your wall or bulletin board.
---
Gazette Printables: