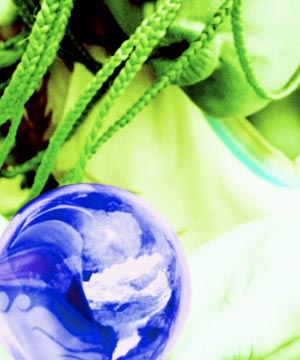 When I think about curriculum, I always get perspective from my teaching colleagues. Mike, for instance, never felt comfortable with the titles foisted on his 8th grade science course. 'Earth Science,' 'Physical Science,' 'Biology' were poor descriptors for the tantalizing experiences he wove into each class. Information might come in neat little boxes; learning did not. Nor do kids come in neat little boxes. In fact, Mike himself had probably been a student with a divergent learning style; as a teacher, he certainly had a divergent teaching style and championed the 'personal fit' inherent in today's research into multiple intelligences, many kinds of mind, and the individualization of curriculum.

"Multiple working hypotheses is what we really study," Mike would say, during our candid explorations of curricular "what ifs." Mike sought ways to help kids link academic subjects, examine real-world problems, synthesize ideas and identify patterns in information. Best of all, he would simply ask 'why?'

"Since everything is inter-connected, why shouldn't students study things as they are," he philosophized? His approach connected young minds with the cycles and patterns of the 'real' world. It worked. He was a "guide on the side"—a favorite teacher and an effective teacher. He brokered a conversation between his students and the scientific facts and his influence went beyond the boundaries of mere science class, making his students powerful learners, prepared for a stimulating life of working on hypotheses.

Continued on next page »




About Todd Nelson...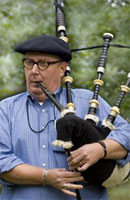 Todd R. Nelson has been a public and private school English teacher and administrator for 29 years, in schools in Cambridge, San Francisco, Chicago and Maine. He is principal at the Adams School in Castine, Maine, a 54 student K-8 school on the town common in a little town on the coast, where he gets to play four-square at recess, play his bagpipes, and write musicals for the all-school play.



Todd Nelson Articles on Teachers.Net...


Related Resources & Discussions on Teachers.Net...