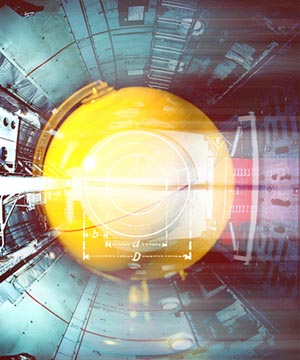 And life for today's students will certainly be full of working hypotheses. It is almost a cliché that today's elementary school student is being prepared for a career that may have yet to be invented; and future careers may include up to seven different kinds of jobs. So learning how to learn may be more important than just mastering a specific set of skills or information to be reapplied repeatedly. Thus today's teachers must acclimate children to a routine of inquiry, constantly assessing what they know about a subject, synthesizing new information and trends. And to do so effectively, they must know themselves and how they learn best.

This model of inquiry-as-curriculum comes naturally to true learners—but can be frustrating for teachers and students whose control or comfort comes from a routine of merely acquiring information. Inquiry learning is a model of how discovery and invention take place in the real world. Shouldn't schools reflect how the 'real world' operates?

Unfortunately, the real world is changing faster than schools. The world suited to the industrial model of teaching is passé. The information age is here now, and driving the evolution of all kinds of contemporary work and behavior. The medium is part of the message: industry is attempting to individualize its approach to consumers (digital technology enables this), so why not deliver the same in the classroom? The expectations for tomorrow's skilled worker doesn't stray far from the expectation of today's state-of-the-art consumer. "If the horse you're riding dies," goes the old maxim, "get off."

What would a whole school of Mikes look like? It's not enough to be a school's "franchise player" that makes wonders happen within the confines of a particular classroom or curriculum. The whole franchise needs to operate fueled by multiple working hypotheses. Systems tend to operate at the level of the least healthy member, not the maximum entrepreneurialism of a star. If our goal is to enable each child to be a self-efficacious problem-solver, we need to have the same expectation of the corps of teachers.

Look outward: If children learn at school that life's tasks will conform to their personal learning style, they will be unprepared to deal with the unpredictable, the incongruous, the dissonant, qualities that are the only certainties of the evolutionary rate of professions in our information-based age. Is the evolutionary rate of our profession keeping pace?

A system of teachers that introduce real life tasks, model creative responses and multiple working hypotheses, honor improvisational ways of problem solving will be preparing children to embrace unpredictable life amidst the predictable unknowns. It's a good hypothesis. Let's work it.

Todd R. Nelson is principal of the Adams School in Castine, Maine.