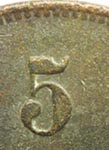 Each month Marjan Glavac, professional speaker, teacher and co-author of "How To Thrive And Survive In Your Classroom", presents The Busy Educator's Monthly Five -- five websites for educators that are easy to read, simple to use and worthwhile to know.
Sign up for his free monthly Busy Educator's Newsletter at:
www.thebusyeducator.com
WWW VIRTUAL LIBRARY: INTERNATIONAL AFFAIRS RESOURCES
http://www.etown.edu/vl/
This section of the WWW Virtual Library system presents over 2000 annotated links in a wide range of international affairs topics. Most of the sites are in English and are carefully selected for their long-term value, favoring those with cost-free, high-quality information and analysis online. This directory would be of particular use to social studies, world cultures, current events, and foreign language teachers of French, German and Spanish.

BIOMEDIA
http://ebiomedia.com
These Biology posters are available here free: Life's Energy Organelles, Evolution of the Animal Phyla, The Biology Classics: Paramecium, Hydra, Planaria, and Daphnia Poster and The Revealed Cell.

SCHOOLWEB.SE
http://schoolweb.se/
From Växjö Katedralskola, Sweden comes a number of interactive environmental projects for schools, teachers and students across the globe. The projects are: The model energy project, Wetland Network, Woodland Network and Threatened Ecosystems. Participants follow a program of research, publish their results by e-mail to a database and then have access to global information.

ANACLETA's SPANISH & WORLD LANGUAGE/CULTURE LINKS
http://anacleta.homestead.com
This site is a collection of resources for children, their parents, and their teachers about Spanish and its many cultures and also about other world languages and cultures. The teachers' section contains useful links and practical pointers for world language instruction. The parent/child section is especially useful as supplementary/complementary/enrichment material for those parents/teachers who wish their child/class to go beyond the regular classroom curriculum.

BEHIND THE NAME
http://www.behindthename.com/
Behind the Name is a website for learning about all aspects of given names. Just type in a name in the search box and read what comes up. A great site for teachers researching student names.

To learn more about Marjan Glavac's
The Busy Educator's Newsletter, go to:
www.thebusyeducator.com OR e-mail at:
marjan@glavac.com
"There are no boundaries for the journeys of the mind."