Send your questions to kioni@trutransformationcoaching. com and check back next month to see if I answer it here or on our video blog at www. myclassroomrules. com.
My Supervisor Hates Me!
Hi Kioni,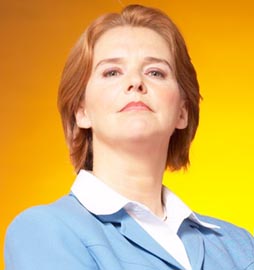 I am a dance teacher in Queens, NY. I really like teaching my students and I love my administration… except for one. She is one of the assistant principals, and honestly, she gets on my nerves! She walks around with this attitude of superiority that rubs people the wrong way. When she comes into my room, she completely focuses on what's wrong with what I am doing, and then she doesn't help. Just the other day, she came in to critique my lesson plans but didn't even tell me how she wanted me to fix them! How am I supposed to know what she wants if she doesn't tell me? Then, I fixed it and I asked her if it was okay and she added extra details for me to fix . Why didn't she tell me all of this when she first spoke about it? The funny thing about it is that she is not even my direct supervisor! Seriously, I don't think she likes me. I notice the difference in how she acts with some other people compared to me. It seems like she acts that way toward the younger teachers and it's really starting to bother me. I am thinking about having a talk with her. What would be the best way to approach her?

-So Frustrated, Queens, NY

Hi Frustrated,

Sounds like you have a challenge on your hands! Dealing with a hard-to-please supervisor can certainly be frustrating. I also think it is very admirable of you to want to take a stand on this issue and speak to your assistant principal about how you are feeling . The first thing to consider though is this: On a scale of 1-10, how urgent is it for you to discuss this with her? You said in your post that she is not your direct supervisor. Is your contact with her so often that you really need to address this for your professional sake? If not, I wonder how necessary it is for you to confront her, especially given how you say she reacts to you anyway.

On the other hand, necessary or not, if you really feel this is something you need to address, there are a few things to think about before you talk to her. The first thing is to examine how you perceive her as a supervisor. You said that you feel she doesn't like you because you are a younger teacher. How might that affect the way you approach her when you go to speak to her? What might be two other ways to look at her behavior towards you so that you can feel more powerful in the conversation? For example, one way to look at her behavior is that "she is simply doing her job and it has nothing to do with me personally. " Or, you could say, "It's not personal because I know other teachers who have had similar experiences to mine." Whatever you come up with, the goal is to create a new statement that will empower you and help make your conversation more productive.

The next thing to think about is how you are going to bring this conversation up to your supervisor. This can prove to be a very sensitive area to tread in for a lot of reasons, and you definitely want to make sure you keep it professional if you know what I mean. What I'd like you to do is create at least two scenarios in your head. For each scenario try out a different approach for addressing your supervisor and pay close attention to how you feel about the "virtual interaction" you are having. The one that feels best to you is probably the one you should go with. Your feelings are like a personal guidance counselor and they always tell you whether or not something you're pondering is a good idea. If it doesn't feel that good, tweak it a little until in meets your internal criteria. If it feels purely good…you're well on your way!

Luv,

K

Are These Kids Just Crazy?

Hello Kioni,
I am currently teaching in an 8th grade inclusion class and I have many children in my class who one could regard as just "crazy. " I of course say this for dramatic effect, but there are many children in our schools today in general that have mental and/or emotional issues that we do not have the time to work on during class time when they should be learning. I know that many of the children are assigned to the guidance counselor on a regular basis, but I feel they need more. I was thinking of incorporating meditation into our day, or using read alouds as a basis for self-reflection. Besides what I mentioned here, what else can I do to make sure I address my students as people and cater to their emotional selves and still teach the curriculum at the same time?
Sincerely,
Are These Kids Just Crazy? Brooklyn, NY
Dear Crazy (no pun intended),
I think you have some very creative solutions to a very common problem in our school system today. I think meditation is a healthy practice, and if used correctly, can be very useful in the classroom. As long as you don't relate it to any spiritual practice, you should be fine. Your idea about using read-alouds to connect students to their emotional selves is also a great idea. I personally recommend the Chicken Soup for the Soul series for its very real stories that students can connect to on a deep level. There are Chicken Soup books for all age groups, but since you teach 8th grade in particular, there are quite a few Chicken Soup for the Teenage Soul books around. They cover many subjects from love and relationships to dealing with loss and dealing with school. Using those books to focus students in on what is important to them is not only a good motivator, but also a great way to help them get to know themselves in this crazy world they live in so they can feel more empowered in the choices they make about their own lives.
Now, as far as providing therapy in class, you are right on many levels. One, yes the students are assigned to guidance counselors if deemed necessary, but that is because, as you said, we as educators don't have the time nor the resources to deal with it in class. The one thing that we can do is to create a nurturing environment for these students which shows them a true example of what it means for someone to really care about them as people and not just as bodies in a classroom that are supposed to be taught but can't be because they are " bad," " disruptive," or " unmotivated. " It is important that we rule with an iron hand but love with a open heart. It's often funny just how "sane" some children can be when they know they are in the presence of a teacher who they can tell really cares about them. That is the key. There is a difference between saying we care about students and showing them we care about them. They can pick up on the subtlest of clues, and they do respond to them. How do you currently demonstrate your concern, love, and respect for your students in class? This question should give you a check point as to what you are giving off to them energetically, especially if you feel you are not demonstrating these states of being regularly in class. So, what can you do starting tomorrow to start creating or continue creating that important connection with your students?
Lastly, as far as lesson planning goes, unless your school has you teaching directly from someone else's lesson plans, you can basically do whatever you want to get your point across to your students in a way that they can hear you. If your primary objective is to work on building a positive self-concept and creating powerful students, then what would it be like to create a thematic unit, maybe in ELA (English/Language Arts) that focuses on this very thing? If you can create writing exercises, games, reflections, find a great novel that they can relate to (like Sister by Eloise Greenfield- my students loved that book every year), or even have then give suggestions by having a conversation with them about their lives and what they want to be more in control over, you can do so much! Use your creative juices just like you are already doing and you will come up with a world of ways to help students explore themselves while still completing the requirements you need to complete anyway. There is so much we can cover with this subject and just not enough space to write more, but hopefully this was helpful to you and keeps you on your toes!
Luv,
K



A FREE offer from Kioni Carter:
Get your 7-Day Audio Mini Course, The 7 Real Reasons Why Students Won't Learn in YOUR Class, now!

About Kioni Carter...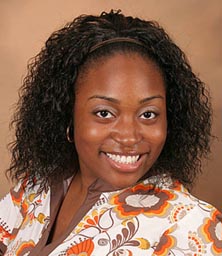 Kioni Carter is a Brooklyn native, an author, as well as a life coach and educational consultant. She has been an educator for 10 years, and therefore caters to the urban school community with the express and sole purpose of taking them to a new plateau of thinking and creating in their schools and in their lives. Currently, Kioni provides coaching and training programs for educators in the NYC Public School System as well as in the education-based, non-profit sector. Her primary workshop, My Classroom RULES! is her pride and joy and she launches the My Classroom RULES membership community on September 21st of 2008. She also provides programs for the urban community at large, including the newest addition, the PIMP MY VIBE™ Project. Her dedication to the true transformation of her clients is what got her the name "The Butterfly Queen." Her workshops and tele-classes have proven themselves to be both dynamic in presentation, and thought provoking in nature. As a result of her need to influence her community and the unique quality of her work, Kioni has been invited to be part of various events, locally, nationally, and internationally.
Kioni is a graduate of Cornell University with a major in Human Development and minors in Africana Studies and Dance. Kioni is also a graduate of Long Island University-Brooklyn Campus with a Masters of Science in Elementary Education, and a graduate of the Institute for Professional Empowerment Coaching (iPEC). Kioni is an active member of the International Coach Federation (ICF).
Kioni uses her straight forward and friendly personality to make her clients feel comfortable, all the while urging them to take the control of their lives that they need to in order to reach their goals. Through personal experience and professionalism, Kioni not only teaches her clients about their own personal power, but also creates a genuine atmosphere for transformation.
The name "Kioni" is a Swahili name that means "the one who sees." Kioni adopted this name to express her clarity of thought as well as her clarity of purpose, as it pertains to her work with her clients and in her community.



Kioni Carter Columns on Teachers.Net...


Related Resources & Discussions on Teachers.Net...