School Rules and Parents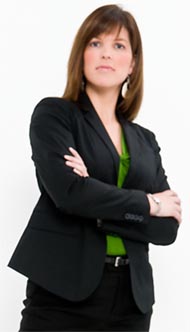 Dear Barbara,
I was subbing in a fourth grade in a suburban school where the parents are very involved. It seems as if they flow in and out of the rooms all day long! They tend to be overly involved, in my opinion.

Yesterday, we had a classroom birthday party for "Ashley." Her parents came in with cupcakes for the children. Both parents stayed and helped me with the party. They distributed the cupcakes and talked with the other children, which was helpful.

After the party was over, they said they would be taking Ashley home now. It was 2:00 and the students are always dismissed at 2:45. I was uncomfortable saying no, but I know the school has a policy about early dismissal. I knew that the office must clear all students who go home early. The parents acted disgusted with me, but I stood my ground! I had them report to the office for official clearance, before I released Ashley to her parents.

Was I wrong?
Christine

Dear Christine,


We teachers have to be careful. The climate in our litigious society forces us to be cautious and suspicious. The news is full of stories about kidnapping. Parents have unfriendly divorces with custody disputes over the children. For this reason, you must never dismiss any student without clearance from the office.

You did the right thing. If you had dismissed Ashley early, on your own, you would have violated a school rule. Always play it safe and follow safety procedures.

If the parents were unhappy with you and said you were being unreasonable, that's their problem. You are obligated to follow procedures. You stood your ground and acted with authority!

Being cautious was the right thing to do!
Barbara

Rewards & Motivators for High School Students
Dear Barbara,
I'm a strong believer in rewarding good behavior, but most of the rewards and motivators suggested to substitute teachers are suitable for elementary school students, not high school students, e.g. stickers, pencils, story time, a game. They are also geared towards reinforcing behavior through to the end of the day with one class, rather than the five classes a day a high school sub will encounter. Any suggestions for high school substitute teachers on rewards for good behavior?
Gail

Dear Gail,
Rewards are wonderful for motivating students. However, rewards for subs at the high school level need to reflect the structure of the day. When you have a new group of students each period, the reward system must be immediate and appealing to your age group. Subs can't use cumulative rewards because we don't have the time!
Rewards don't always have to be concrete. High school students like recognition. They are pleased when you understand and appreciate them. Your sense of humor can be a great help. Relate to them in a one on one conversation.
The classroom teacher may have a reward system in place. See if there is a display in the room that explains the system. Ask a trusted student. If they get tokens or points for class participation and responsible behavior, use the system that's in place. If not, here are some solid rewards that high school subs use effectively:
If students work quietly, they can partner with a friend for the last ten minutes of class.

If work is completed in an acceptable manner, students will be given 5 extra credit points toward their grade. You can say that you have worked this out with their teacher. Be sure to include this promise in your note to the permanent teacher.

Students will gain the right to have free time for the last few minutes of class to work on homework or talk quietly.

Give out a Homework Pass for good conduct.

Sincere praise is a great motivator. Use whole group and individual praise often.
Best wishes,
Barbara