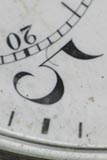 Each month Marjan Glavac, professional speaker, teacher and co-author of "How To Thrive And Survive In Your Classroom", presents The Busy Educator's Monthly Five -- five websites for educators that are easy to read, simple to use and worthwhile to know.
Sign up for his free monthly Busy Educator's Newsletter at:
www.thebusyeducator.com
LITERACY VOLUNTEER CONNECTION
www.literacyvolunteer.com
Literacy Connections provides a wealth of information on reading, teaching and tutoring techniques, ESL literacy, and adult literacy. There are free resources available for teachers, volunteers, and directors of literacy programs. Topics include the language experience approach, phonics, word study, and the best in children's literature.

COMPUTER SCIENCE & BUSINESS EDUCATION SITE
www.crews.org/curriculum/ex/compsci/
This site contains student generated projects, a special Stock Market Handbook, and tons of lesson handouts. The site is broken down by grade level and contains projects in word processing, desktop publishing, programming, keyboarding, and other various business topics for grades 6, 7 and 8. There are many research links for the students along with easy to read articles on the subject of computers.

HOW STUFF WORKS
www.howstuffworks.com/index.htm
Here's a great place to come to learn about how things work in the world around you. Have you ever wondered how the engine in your car works or what makes the inside of your refrigerator cold? Then How Stuff Works is the place for you! Never be stumped by your students again!

POSTCARDS FROM AMERICA
www.postcardsfrom.com
Postcards from America follows a teacher and a photographer as they travel across America, and through the use of a digital camera, create and send electronic postcards directly to the E-mailboxes of thousands of schoolrooms. Teachers use the personalized E-cards to help students learn about America's 50 states. This award-winning website features include the whole family including, Travel Tips, Fun Facts, Maps, and a "Just for Teachers" web page with tips for using the postcards in the classroom.

MONETARY MANIA SOCIAL STUDIES WEB ADVENTURE
www.imf.org/external/np/exr/center/quiz/mm/eng/index
How much do you know about International Monetary Fund and money? Test your knowledge with this quiz show about money, macroeconomics and global monetary policy. Can you score higher than the high school student and college econ major?
Editor's note: Please use the Discussion link connected to this article to share some of the web sites you use with students to supplement and enhance the curriculum!

P.S. If you want to know more about Marjan Glavac's
The Busy Educator's Newsletter, go to:
www.thebusyeducator.com OR e-mail at:
marjan@glavac.com
"There are no boundaries for the journeys of the mind."