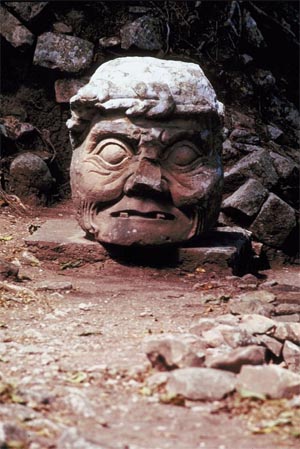 Dear Global Travel Guru,

I am really interested in introducing my Spanish class to the Mayan world but am a little weary of the crowds and commercialization of Chichen Itza. Where else can we explore this ancient and mystical culture in relative peace?

Nellie Brian
Bakerfield, CA

Dear Nellie,

According to a 2007 report entitled "System of Competitive Intelligence, Yucatan," approximately two million people visit Chichen Itza annually; that's almost 5,500 tourists each day. With that kind of traffic, don't count on any spiritual connection to this ancient civilization; instead, bet on expensive trinkets for sale with your fried plantains and bus loads of American students annoyed that they had to leave the famous adolescent playground of nearby Cancun.

Instead of the Yucatan Peninsula, head south to the Republic of Guatemala and into the ruins of Tikal. These Mayan ruins are some of the civilization's best preserved, offering glimpses of pyramids, temples, palaces, roads and even a court for a Mesoamerican ball game. When visiting Tikal, make your hub at the nearby town of Flores. Its historic downtown, located on an island in the middle of Lake Petran Itza, was the last Mayan settlement to fall to the Spanish Conquistadors in 1697. If you want to get a greater sense of what daily life was like for the ancient Maya, head to the town of Chisec, on the way to Guatemala City. Its population is 95% Mayan, and the villagers speak their native language of Q'eqchi.

Farther south in neighboring Honduras lie the ruins of Copan. Known as the "Athens of the Maya World," Copan is regarded as the most artistically advanced and elaborate of all the Mayan cities as you will discover in the intricate artwork of its temples, pyramids and altars.

If Mexico must be on your itinerary, check out the ruins of Palenque in the southernmost Mexican state of Chiapas. While not as large as Tikal or Copan, the remnants of this Mayan kingdom are equally exquisite and unique in their own right. The base carvings are well preserved as are the temples that sit atop the various step pyramids. Of particular note is the aqueduct that was built to allow the Otulum River to weave through the structures and under the main plaza.

Finally, regardless of the Mayan destination you choose, bring bug spray. Unless you're traveling in the winter, mosquitoes in this part of the world are a force to be reckoned with. ¡Buen viaje!

Global Travel Guru

Continued on next page »


» More Gazette articles...