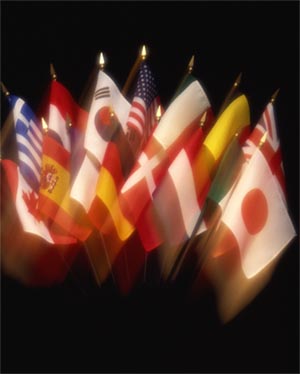 The character trait for March is;
CITIZENSHIP.
Respect for law
Patriotism
Love of country
Contribution to laws, policies, and human rights
Service to others
March 1:
March is National Frozen Foods Month. Thanks to frozen food, we can enjoy many foods outside their regular season. What are three foods that you enjoy all year long? List your favorite meals with those foods.
In 1469, William Caxton published the first book ever printed on the printing press in the English. If you were asked to write a book that would be published for everyone to read, what would you choose to write about? Briefly state what your book would be about.
In 1638, a group from Sweden set up a colony in what is now Delaware. They called it New Sweden. One permanent contribution they made to American culture was the building of houses out of whole logs, rather than cutting them into boards, making it much easier to build a shelter in the wilderness quickly. If you lived in the wilderness, far from stores, towns, or neighbors, what would be the thing you missed the most?
March 2:
In 1962, Wilt Chamberlain became the first player in the NBA to score 100 points in a single game. Suppose you were at an event where some kind of record was set. What would be some things you might do to celebrate the record?
Today is Seuss Day! Theodore Geisel, who wrote under the name of Dr. Seuss, was born in 1904. Dr. Seuss once wrote, "You can get help from teachers, but you are going to have to learn a lot by yourself, sitting alone in a room." What do you think he meant by that?
Two famous popular musicians were born today: Karen Carpenter in 1950 and Jon Bon Jovi in 1962. Although their styles of music were very different, there are many people who enjoy songs by both of them. Think of two singers, writers, actors, or other performers you know that are very different, but that you enjoy. Tell three ways they are different, and three ways they are alike.
March 3:
Jean Harlow, a glamorous and talented actress who specialized in comedies, was born in 1911. She died as a result of scarlet fever, which damaged her kidneys as a child, in 1937. The actor Clark Gable once said of her, "She didn't want to be famous; she wanted to be happy." Do you think that being famous and being happy are the same thing? Give some examples that support your opinion.
Helen Keller, the deaf and blind woman who became a famous lecturer and author with the help of her teacher Anne Sullivan, once wrote, "We could never learn to be brave and patient if there were only joy in the world." What do you think she meant by that?
March 4:
John van der Heyden was born in 1637. He was a painter, but is more famous for inventing the first fire extinguisher. Does your family have a plan for what each person should do if your house catches on fire? If you do, describe your plan. If not, make a plan to show to your parents.
In 1902, the American Automobile Association (AAA) was founded. Members may call the association if their car breaks down and the AAA will send out help for them. That idea could be used for other activities. Think of an activity where you think an organization like this might be helpful. Write a paragraph about what kind of organization that activity might need, and the kinds of help it could offer.
March 5:
In 1750, the first Shakespeare play ever performed in America was presented in New York City. If you could act in a play, what part would you like to have? Why that part?
In 1845, the U.S. government bought a herd of camels for the army to use in the American desert. The camels didn't work out; American deserts were too different from African deserts for the camels to be able to thrive. American deserts were too rocky and too cold for them. Can you think of another idea that seemed good, but did not work out as planned? What was it? Why didn't it work out?
March 6:
In 1861, King Charles II of Great Britain gave a grant of land to William Penn which was to serve as a home for Quakers, who were unpopular in England. This land grant is now the state of Pennsylvania. If you were to take a tour of Pennsylvania, what are five places you would like to see? Why those places?
Lorin Maazel, violinist and conductor was born in 1930. A brilliant musician, he began conducting orchestras at the age of 8, and has conducted many famous American and foreign orchestras. Being a conductor means that a person must be able to work with many other highly talented musicians. What are some traits a person should have to work successfully with other people? List 4 traits, and tell why they are important.
March 7:
Luther Burbank was born in 1849. He became famous for developing new varieties of flowers, fruits, and vegetables, and for selling seeds by mail all over the country. He combined many vegetables and fruits, creating the tangelo, the plumcot, the white blackberry, and the variety of potato used to make french fries in McDonald's. If you could combine two vegetables or fruits to make a new kind of food, what do you combine? How do you think the combination would taste?
In 1820, the Royal Astronomical Society was founded in Britain to encourage the study of the heavens. Today, there are men and women who have gone into space. What are 5 qualities a person who wants to be an astronaut must have? Give reasons for each of your answers.
The game of Monopoly was patented in 2005 by Charles Darrow. He lived in Atlantic City, and named the streets in his game for the streets of his home town. What is your favorite board game? Why do you like it?
Article continued on next page