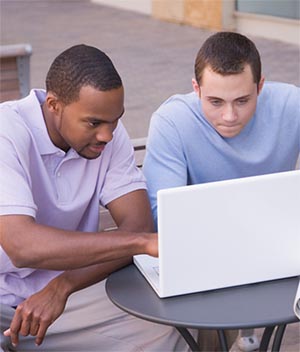 Where does formal schooling take place? The ubiquitous response to this question is: between the teacher and the student in the classroom. In general, this notion still holds true, but given the realities of a rapidly changing world and the definition of an educated person prepared to cope with these changes, this perception of schooling falls woefully short.

Drop preconceptions for now and let your imagination expand this traditional concept of 'classroom' to include an additional range of virtual, as well as actual, options. For example, learning and teaching takes place between and among students; the teacher assumes the roles of facilitator, resource, and coach; and students not only extend themselves technologically into cyberspace, but also physically in such real-world sites as the local community and beyond.

The best way to involve your students is to find out what they are good at and then allow them to do it.

Wherever possible, activities and processes are carried out in an environment that develops and recognizes students' interests and abilities, and that relate them directly to real-world practices. When students are encouraged to dig for data on a topic they care about, the results can be enlightening and empowering. To paraphrase Harry S. Truman, the best way to involve your students is to find out what they are good at and then allow them to do it.

Teaming

There are three basic ways people interact with each other as they work. They can compete to see who is "best," they can work individually toward a goal without paying attention to others, or they can work cooperatively with a vested interest in each other's contribution as well as their own. In most of today's public and private enterprises, especially the successful ones, collaboration is the most dominant of these three interaction patterns. Case in point: Google founders Larry Page and Sergey Brin see to it that most projects in the "Googleplex" are implemented using development teams of 3-5 people.

It may appear that some successful individuals have been effective working alone – Einstein and Henry Ford, for example – however, even these innovative people often collaborated regularly. Thomas Edison, for instance, often worked together with Frank J. Sprague, a skilled mathematician, and Nikola Tesla, a talented mechanical and electrical engineer.

Students are more satisfied, more academically productive, more likely to participate in school activities, better behaved, and less likely to drop out when they are organized into collaborative groups.

In the world of education, however, a vast majority of students in the United States today view school as a competitive enterprise where one tries to do better than other students. Studies by the Center for Public Education and others however, show that students are more satisfied, more academically productive, more likely to participate in school activities, better behaved, and less likely to drop out when they are organized into collaborative groups.

Yet, many teachers avoid cooperative group work – perhaps because they worry about off-task behavior, aren't sure about how to grade individual students who work together, or are reluctant to change from their familiar methodologies. Researchers tell us that students spend far too much classroom time either listening to the teacher or working alone, when what works best for most students is talking together.

Middle and High School Classes

The old model of pedagogy – teacher-focused, one-way, one-size-fits-all – makes no sense to young people who have grown up in a digital world. Today's middle and high school students expect a conversation rather than a lecture, and they're used to working in groups rather than toiling alone. Digital immersion has even affected the way they absorb information. They don't necessarily read a page from left to right and from top to bottom. They might instead skip around, scanning for pertinent information of interest.

Just because there is still a teacher and a classroom does not mean that the traditional model of teaching and learning needs to happen. The savvy 21st century middle and high school teacher functions as facilitator, coach and resource; the student functions as team member, researcher and creative problem solver; and the classroom may extend, virtually and actually, beyond its walls.

Article continued on next page




About Hal Portner...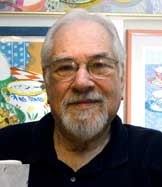 Hal Portner is a former K-12 teacher and administrator. He was assistant director of the Summer Math Program for High School Women and Their Teachers at Mount Holyoke College, and for 24 years he was a teacher and then administrator in two Connecticut public school districts. From 1985 to 1995, he was a member of the Connecticut State Department of Education's Bureau of Certification and Professional Development, where, among other responsibilities, he served as coordinator of the Connecticut Institute for Teaching and Learning and worked closely with school districts to develop and carry out professional development and teacher evaluation plans and programs.
Portner writes, develops materials, trains mentors, facilitates the development of new teacher and peer-mentoring programs, and consults for school districts and other educational organizations and institutions. In addition to Mentoring New Teachers, he is the author of Training Mentors Is Not Enough: Everything Else Schools and Districts Need to Do (2001), Being Mentored: A Guide for Protégés (2002), Workshops that Really Work: The ABCs of Designing and Delivering Sensational Presentations (2005), and editor of Teacher Mentoring and Induction: The State of the Art and Beyond (2005) – all published by Corwin Press. He holds an MEd from the University of Michigan and a 6th-year Certificate of Advanced Graduate Study (CAGS) in education admin¬istration from the University of Connecticut. For three years, he was with the University of Massachusetts EdD Educational Leadership Program.



Hal Portner Columns on Teachers.Net...


Related Resources & Discussions on Teachers.Net...