Teachers.Net asked posters on the main chatboard:
Has something you've read here had a specific impact upon your life - personal or professional?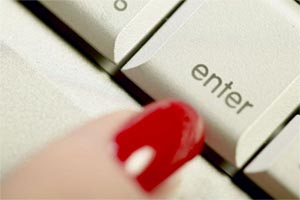 Posted by Dakin
I don't even know where to begin.

While I don't have as many personal connections as many of you, as a daily visitor, I learn little things here every single day. Technology tips, recipes, how to handle professional situations, jokes, funny stories, family shares.... the list goes on and on. I plan to be here for the rest of my career, and probably beyond. I love this board!

Posted by judy3ca
Thanks to this board I no longer swear while vacuuming! I bought a Dyson many here recommended and, golly gee, it works!

I learn little things here every single day.

Posted by teacher
Thanks to this board I:
bought my first pair of Crocs a couple of years ago and no longer have horrible foot pain.

got my vitamin D levels checked, found out I had a deficiency, and got treatment.

bought a Ped Egg and I love it.
I love this board because it helps keep me connected with real teachers.
Posted by Saracassandra
There are many things I have read here, which have given me "Food for thought" and I have often wished that I had access to such a resource as this before I retired. However, to be brief, a few years ago, Chloe posted a wonderful soup recipe, which I printed up, and copied, and have since used, in many variations, numerous times, for family, church, and other social gatherings. I just wanted to take this opportunity to give "a tip of the hat" to Chloe, and a little thank you. A good day to all...G-d Bless!!!!
Posted by AM
I've tried some great new recipes including chocolate dump cake. I've read a lot of good books I might not have picked up otherwise.
I have often wished that I had access to such a resource as this before I retired.
Posted by A.P.
Thanks to this board, I have been able to vent my feelings about my husband's cancer battle. Hearing from others who have survived major crises or from people who are just plain caring, has helped to preserve my sanity.
Post by anon
I found magic eraser, ped egg, oxyclean for grout Posted by and now considering the pet nail grinder
Posted by unsigned
Thanks to this board I no longer freak out about school because I can vent online!
Posted by Pogo
I have learned so much here. I've never taught in public schools so I have definitely learned quite a bit here. I also love the diversity of everyone here. Sometimes it makes me see something from a differently. I have met some great friends on here that have opened their homes to me as well as I've done.
Posted by molly4th
Thanks to this board, I am no longer naïve about the internet and the people I "meet." I found this board about seven or eight years ago and approached it far differently than I do today. I thought it would be a place to meet people and share war stories and help each other out. Exchange addresses. Meet in person. Naive stuff, huh? Today I see it as a fun distraction and most of it should not be taken seriously.
Because of this board I've changed the way I speak to students.
Posted by j.e.
Where do I start?
I've met some terrific people who have challenged my thinking and become good friends.

I've found out about books like The Kite Runner, The Ladies #1 Detective Agency, Reading Lolita in Tehran, Stephanie Plum detective stories, and many more.

I've tried some delicious recipes.

I've learned about the Patriot Guards.

I've watched little children grow, enjoyed wedding pictures, and been awed by the photography of several posters.

I've taken days out of my life playing Zuma, Stack'em, Poppit, Cold Tomatoes, Bubble Shooter...

I've learned more about many countries, and even some new things about various US states.

I've learned about many wonderful websites, both education and non-education related.
I have become aware that there are a lot of people out there who think differently from the way I do.
Article continued on next page