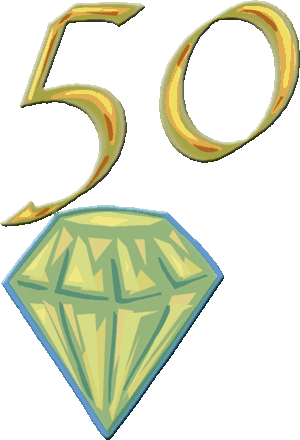 A teaching aphorism declares: "You can have 20 years of experience or you can have one year's experience 20 times." I've had fifty years experiences teaching in elementary and secondary schools, in colleges, in radical, innovative schools, in bureaucratic nightmares, in elite academies and ghetto schools. A half-century has whooshed by since my first day of teaching, September 9, 1958. This year I will turn 77 years old and have begun writing "My Memoirs", not because I am famous or even notorious, but because of implausible, my one-of-a-kind, experiences in unique and extraordinary contexts. I am eager to share my once-in-a-lifetime valuable lessons that others may compare, contrast, or reflect on their own experiences. Here are some notes from my event-filled journey:

Totally unprepared to teach, 27 years old, and with no interest or experience whatsoever, I reluctantly accepted a stopgap job as an eighth grade English teacher. I didn't know anything about teaching, and I had a lousy attitude, "If I don't like teaching, I'll quit, whether that's at the end of the first day or first week." Furthermore, I didn't like kids. I didn't dislike them either–I just didn't know what they were, what they were like, and had no interest in them. To my delight, I loved the job and got a kick out of the kids. They were funny, and I laughed at them instead of yelling and griping as some of my fellow teachers did.

Striving day-by-day as a new teacher, I suffered asinine school policies, contradictory directives from administrators and useless advice from colleagues. The prevalent teaching-learning concept was based on fear, intimidation, reward and punishment, negativism, and ordinate-subordinate relationships. Many teachers seemed angry at the kids and obsessed with control. I found teaching expectations so contrary to my own goals, I became perplexed and disillusioned. Unlike my schooling experiences where boredom and fear of failure ruled, I wanted interest and satisfaction for my students. What I was supposed to do as a teacher had no connection to what made sense. I quickly developed a teaching mantra, "I will do what makes sense."

Still "just a teacher" after fifty years, I am delighted to share my successful teaching strategies. (I shall share my many unsuccessful techniques another time.) However devious, unorthodox, unheralded, and sometimes unprofessional or unethical my teaching-learning methods, they are all researched, tested, and proven—by me. Besides my guiding mantra and the abundance of constant, honest, and innocent feedback from my students, I can attribute my different-but-successful teaching to four factors:
My success. By the time building administrators realized I was not following policy, my students were learning, successful, happy, and thriving.

My kids learned. I did not have discipline or class management problems. I did not kick kids out or flunk them. I taught them.

My kid's parents didn't complain. If kids are happy; parents are happy. I have had parents (including the principal's wife), begging to get their kids in my classes.

My commitment to the efficacy of my teaching was unyielding. I had fervent convictions and unwavering beliefs in the face of the school's imposed, and ineffective, traditional requirements.
With my naïve, stubborn, iconoclastic procedures, I was a long way from traditional teaching expectations. Administrators encountered difficulty dealing with me. One principal wrote in my file, "He has the courage of his convictions;" intending it as a derogatory entry. By specializing in teaching "troublemakers", who had already failed standard school procedures, I "got away with" some circuitous methods. Having more success with the problem learners than some teachers were having with the good kids got me even more problem kids and prevented me from quitting or being fired. Here are strategies I developed that permitted me to continue my unorthodox, expedient procedures that made sense and brought success.
Out-bureaucrating the bureaucrats
Covering my posterior
Avoiding faculty gossips
Ignoring administrative memos
Using student feedback
Begging forgiveness
Finding "wiggle" room
Never asking permission
I acquired expedient teaching strategies through:
Painful self-reflection
Honest self-talk
Lots of trial-and-error
Plagiarized ideas
Adapted and adopted lessons
Ploys, plots, and stratagems
More feedback than I ever wanted
Student participation
Willingness to take a stand
I endured and exploited lessons of:
*Desperation and panic

Rationalization and defensiveness
Deliberate forgetfulness and avoidance
Naivety and ignorance
Incidental and accidental occurrences
Through these procedures, I learned to be a successful, satisfied teacher of successful, satisfied students.
Article continued on next page




About Bill Page ...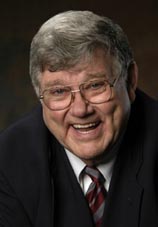 Bill Page, a farm boy, graduated from a one-room school. He forged a career in the classroom teaching middle school "troublemakers." For the past 26 years, in addition to his classroom duties, he has taught teachers across the nation to teach the lowest achieving students successfully with his proven premise, "Failure is the choice and fault of schools, not the students."
Bill Page is a classroom teacher. For 46 years, he has patrolled the halls, responded to the bells, and struggled with innovations. He has had his share of lunchroom duty, bus duty, and playground duty. For the past four years, Bill, who is now in his 50th year as a teacher, is also a full time writer. His book, At-Risk Students is available on Abebooks, Amazon, R.D. Dunn Publishing, and on Bill's web site: http://www.teacherteacher.com/
In At-Risk Students, Page discusses problems facing failing students, "who can't, don't and won't learn or cooperate." "The solution," he states, "is for teachers to recognize and accept student misbehavior as defense mechanisms used to hide embarrassment and incompetence, and to deal with causes rather than symptoms. By entering into a democratic, participatory relationship, where students assume responsibility for their own learning." Through 30 vignettes, the book helps teachers see failing students through his eyes as a fellow teacher, whose classroom success with at-risk students made him a premier teacher-speaker in school districts across America.



Bill Page Articles on Teachers.Net...

Related Resources & Discussions on Teachers.Net...