Europe is full of towns with names that are nasty words in English. Language differences can be lots of fun, but one town in Austria out-does them all. The town, located 32 km north of Salzburg, has only 93 residents but it has a very popular tourist attraction - the town sign - which keeps getting stolen! At one point, the sign was stolen 7 times within 3 months. The town was named after a man called Focko. Adding the suffix of "ing" to its end, created the town name in year 1070: F*cking. It is pronounced as "fooking" like "looking." To make matters worse, many of its roads are also named "F*cking."
Nearby France can claim ownership of the town of Anus.
But the British have no language excuse for their town names, they just seem to like it nasty. Here are a few examples: Crapstone, a one-shop country village in Devon; East Breast, in western Scotland; North Piddle, in Worcestershire; and Spanker Lane, in Derbyshire; Crotch Crescent, in Oxford; Titty Ho, near Northamptonshire; Slutshole Lane, Norfolk; Penistone, in South Yorkshire; and Pratts Bottom, in Kent. People who bought houses on Butt Hole Road in South Yorkshire have tourists pulling down their trousers and taking pictures of each other's naked buttocks, and residents can't order a pizza because the company thinks it is just a joke when they give the address.
The USA also has its share of the fun. There is Fort Dick in California, Cockland in Ohio, Zip Down in Pennsylvania, Foggybottom in Wash. D.C., and in Coon Rapids, Minnesota there is a production company (which should consider opening a branch in Denmark!) called the Old Fart Baked Beans Company.
Read SOME ROOMS - a new children's book about the rooms we live in here: www.scribd.com/doc/8004005/Some-Rooms-




About TIMTIM.com...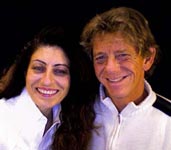 TIMTIM.COM is a free-use site of thousands of color and B&W cartoon-style drawings organized by more than 50 different subjects ranging from holidays, jobs, nature, animals, transportation, computers, religion, environment, health, travel, geography and more. The site is recommended by the American and Canadian Teachers Federation and use of the drawings is free for non-commercial purposes.
Visit Tim's Features by Tim Newlin at http://www.timtim.com



Tim Newlin Articles on Teachers.Net...


Related Resources & Discussions on Teachers.Net...