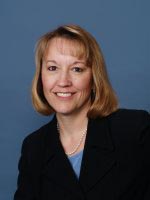 Susan Fitzell is a nationally recognized speaker and author of several educational resource books. She has over two decades of experience with differentiated instruction, teaching youth with special needs, students with behavioral and anger management issues, and students who experience bullying. Susan's company, AIMHI Educational Programs, focuses on building caring school communities. aimhieducational.com
When I am traveling my messages tend to be short.
Thank you for your understanding.
Susan Fitzell, M. Ed.
Author, Educational Consultant & Professional Speaker
PO Box 6182, Manchester, NH 03103 USA
Keep up with Susan!
Susan's website www.SusanFitzell.com
Susan's blog www.hightestscores.org
Join twitter.com/home & connect with susanfitzelldotcom@gmail.com.
Find me on www.Facebook.com at susanfitzelldotcom@gmail.com
and www.LinkedIn.com as sfitzell@yahoo.com
Talk to me on www.Skype.com as sfitzell@aimhieducational.com