Cover Story: Graysen Walles



Teachers are Brave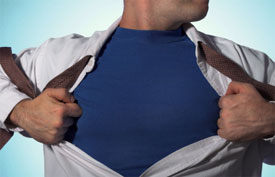 Somewhere in this country a drive-by was avoided, a robbery was reconsidered, or a suicide attempt was abandoned because a teacher was willing to show up and make a difference in the classroom, administrative office, after school activity, or at the home of a child.




Recognizing Bullying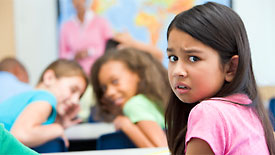 This month featured lesson, from Gillian Gabourie of Lindsay, Canada, helps teachers spot and eliminate bullying behavior.



By Gillian Gabourie





Old School Progress Reports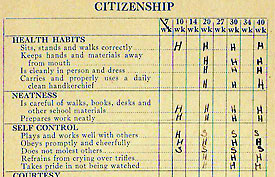 Some things never change. A progress report form is still an expression of a school community's values and relationships, as well as individual achievement.



By Todd Nelson





Fifty Years of Teaching


By the time building administrators realized I was not following policy, my students were learning, successful, happy, and thriving.



By Bill Page





Strange Signs


Travelers to other countries often come across amusing signs. Here is a list of some of the more intriguing placards travelers may come across.



By Tim Newlin





Surefire Tips To Maximize Flexible Grouping and Small Group Learning


Research indicates that cooperative learning increases achievement.



By Susan Fitzell





Time to Reward Yourself


We have the job of moving America's youth forward while inculcating values and providing a civilizing force for a society.



By Alan Haskvitz




March 2009 Writing Prompts


Why did the US Government buy a herd of camels? What did Dennis the Menace and Albert Einstein have in common? Whose brain set a record for the smallest brain ever measured for an adult man with a normal head?



James Wayne




Using Photography To Inspire Writing V


Use comic strips, family photos and other unique images to motivate students to write! The fifth in a series.



Hank Kellner




What's Wrong With Teacher Education In This Country?


There is a training gap between informed perceptions, and teacher training.



Howard Seeman




"Slumdog Millionaire" Teaches About Education


Mark Twain reminded us: "Don't let schooling interfere with your education, wisdom is hardly being listened to today."



Dorothy Rich




Improving Students' Thinking Skills: Moving beyond the 'Sage on the Stage'


Helping teachers extend their repertoire from a "sage on the stage" to a "guide on the side."



Ambreen Ahmed




Collective Wisdom
Managing Hyperactive Students




I have a first grade class of 22 students; about 9 of whom are extremely hyperactive… Does anyone have any good classroom management techniques for a challenging group such as this?





Teachers.Net Favorites
Featured Lesson Plans, Resources
and Theme Activities



March into April, with Women's History Month, Easter, Earth Day and Ecology themes!




Teachers.Net Community



The Teachers.Net Newsdesk

The Lighter Side of Teaching

Help Wanted: Teaching Jobs

School Photos: March 2009





The Gazette is a collaborative project published by the Teachers.Net community. Submit your work to the Gazette.





Harry and Rosemary Wong



Assessing Student Learning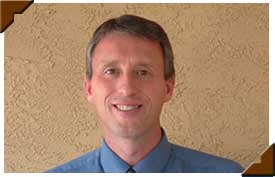 This month's column features Brad Volkman, a former high school principal in the school division and how he helped students achieve success in the math class he taught...



Economic Relief for Teachers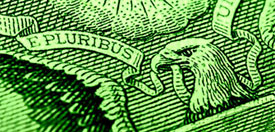 Two dozen links from Teachers.Net designed to help you make the best of these tight economic times.




New Column by Rick Morris...


Tools and Toys
A Moment of Silence



Rick Morris shares innovative techniques for management, motivation, more! This month: work uninterrupted with small groups, using calming silence.






Educating Homeless Children



Children with no permanent residence lack a sense of security, are frequently ill, unable to concentrate and may exhibit unruly or withdrawn behavior and below average academic performance.



By Leah Davies




Streaming Video
Teachers.Net Video Bytes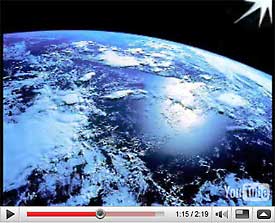 Modeling Guided Reading FAQ, Periodic Table of Videos - Fascinating Chemistry!, Carl Sagan - 4th Dimension Explanation, Parabolas in the Real World, Al Jolson sings - Brother Can You Spare a Dime?, Lovers' Waltz - Casey Willis on violin, Meet Secretary of Education Arne Duncan



The 21st Century Teaching-Learning Environment


Given the realities of a rapidly changing world, the concept of "classroom" must be expanded.



By Hal Portner




Instant Ideas for Busy Teachers


"Why Do You Teach?"


The question has been asked by my family and friends, "Why do you put up with it? Why would you or anyone else want to teach?"



By Sue Gruber




Promoting Learning & Discipline


Habit vs. Awareness and the Hierarchy of Social Development


Once something becomes a habit, awareness of it decreases.



By Dr. Marvin Marshall




The Busy Educator's
Monthly 5: March 2009


Moviemaking for kids, Myths & legends in art, TREE - A graphic organizer for writing, International trades lessons for kids, and more!



By Marjan Glavac





Advice for Substitute Teachers
Reaching the Quiet Student




"Dear Barbara: the loud, outgoing students monopolize my time. The quiet children worry me. They can be overlooked and neglected. How can I reach them?"



By Barbara Pressman





Global Travel Guru


Tips for French Immersion and Arranging Safe Homestays


Our travel expert offers tips for French language immersion opportunities and arranging safe homestay placements.



By Josette Bonafino


Features




By Popular Demand!
Free Downloads

Liz Phillips' Printable Discipline Rubric


Thanks to the creativity and generosity of the Teachers.Net community, we offer the following printables for teachers. Just click and print!






Teachers.Net Community


Teacher Blogs Showcase


Teacher-bloggers share their interests and display their various skills and hobbies!





Teachers.Net Community
Recipes Spring Forth from Teachers.Net Cooks!



Vegetable Casserole Horseradish Meatloaf; Chicken Tamale Casserole; Chippy's Coconut Cake; Ima Teacher's Mushroom & Barley Soup.





Teachers.Net Poll
T-Netters Say:
This Board's For Me!



Teachers.Net chatboards are impacting teachers' lives, personally and professionally!