In Focus...
---
Special Offer for
www.Teachers.Net Readers
From: Harry K. Wong Publications
http://www.harrywong.com
---
A limited quantity of casebound (hardcover) copies of The First Days of School are available. These were printed especially for libraries and will not be reprinted. Originally selling for $39.95, they are available for your personal library at only $25.00 plus shipping.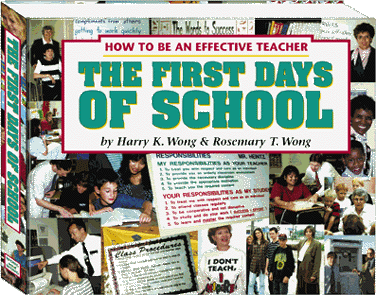 $25.00 plus shipping
Retails for $39.95 plus shipping
This offer expires when our inventory is depleted.
This hardcover edition is a true keepsake of the book that has sold over 2 million copies. There are even a few autographed copies in inventory. Order early and request one of these. Again, the quantities are limited. This is a once in a professional lifetime opportunity!
To order one of these casebound books, call Harry K. Wong Publications at 650-965-7896 and ask for the teachers.net special offer.