Great Ideas from the Lesson Bank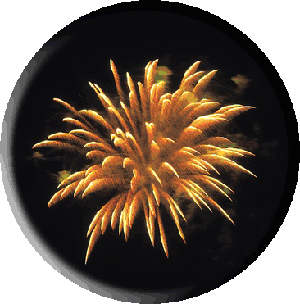 Getting to Know Each Other
teachers.net/lessons/posts/563.html
Climate Study
teachers.net/lessons/posts/2019.html
Camping Day in the Classroom
teachers.net/lessons/posts/415.html
Classroom Decor Ideas (compilation)
teachers.net/lessons/posts/1167.html
Classrooms That Work Discussion
teachers.net/lessons/posts/1234.html
Behavior Management Ideas (compilation)
teachers.net/lessons/posts/2600.html
4th of July Craft
www.teachers.net/lessons/posts/1117.html
Get Ready for School, Charlie Brown!
www.teachers.net/lessons/posts/1148.html
The Famous Sweathog Discipline Post
teachers.net/lessons/posts/337.html
Smart Starts for a New Year!
Prepare for the new school year with popular wisdom pulled from previous issues of Teachers.Net Gazette!
Word Wall Tips
from the 4 Blocks Mailring
All My Children
inspiration by Sandy Preston
Literacy Centers Organization
by Catherine Thornton
26 Teaching Tips for the Dog Days
by Debbie Wolf Page
Smart Starts for the Best School Year Ever
by Barbara Gruber and Sue Gruber
Learning Your Students' Names: Fun, Fast, Easy and Important
by Bill Page
Is Learning to Read Easier Than Learning to Play the Piano?
by Grace Vyduna-Haskins
Committees:
Make Them More Productive!
by Hal Portner
The Responsive Classroom:
A Practical Approach for Teaching Children to Care
by Dr. Belinda Gimbert
Class Books Around the Year
Compiled by Terry
A plethora of class book ideas for the entire school year!
Simple Tips to Increase Student Achievement at the High School Level
by Geneva Glanzer
Classroom Management Tips You Wish You'd Known "Back Then"
Compiled from the Primary Elementary Chatboard
Using Breath Management for Better Listening And Voice Preservation
by Marv Marshall
Mr. Choose-A-Chart
A homework system created by Michael Moore
Creative Uses for Digital Cameras in the Classroom
Compiled from Teachers.Net Chatboards
It's Summer!
By Barbara Gruber & Sue Gruber
Ways to use your summer break to relax and recharge so you'll return to school brimming with enthusiasm and energy.
Plato Lives...
by Susan Post
This article is neither about Plato nor his principles, but rather about the tremendous learning and social bonding possibilities that exist in the written world; possibilities that open doors not only for the mind but for the heart as well.
From Curiosity To Concept
P.R. Guruprasad
I have always carried the impression that high school physics textbooks don't go beyond a description of "latent heat of fusion." I think that the concept needs more: an explanation such that students understand the concept. This article outlines how I tried to build the concept by scaffolding students' line of thinking.
What's the Weirdest Thing You've Observed in the Classroom?
Chatboard poll
You won't believe some of these accounts by classroom teachers!
More Help with Back to School
Welcome Back to School
by Harry & Rosemary Wong
Only One First Day of School
by Harry & Rosemary Wong
Smart Starts Tips (Gruber & Gruber)
teachers.net/gazette/AUG02/gruber.html
The Best Year Ever (Bill Page)
teachers.net/gazette/AUG02/page3.html
The Maiden Week (P.R. Guruprasad)
http://teachers.net/gazette/AUG02/guruprasad.html
Preparing for the First Day of School (Jan Zeiger)
teachers.net/gazette/AUG02/zeiger.html
Classroom Management Tips (compilation)
teachers.net/gazette/JUL02/managementtips.html
Classroom Management Tips #2
teachers.net/gazette/AUG02/managementtips.html
Classrooms As Discourse Communities (D. Chang)
teachers.net/gazette/JUL02/chang.html
We recommend:
Helpful Resources
Teachers.Net Printable Teaching Aids
teachers.net/gazette/printables.html
Effective Teaching – Harry & Rosemary Wong
teachers.net/wong/JUN09
The Busy Educator – Marjan Glavac
www.thebusyeducator.com
At-Risk Students – Bill Page
www.At-RiskStudents.com
Promoting Responsibility and Learning – Marv Marshall
www.marvinmarshall.com
Barbara Gruber Courses Online – Barbara & Sue Gruber
www.bgrubercourses.com
Hal Portner Education Consultant, Futurist – Hal Portner
www.portner.us/Hal
Draw & Color Online – Tim Newlin
www.timtim.com/coloring/drawing
Our Civility Footprint – Todd Nelson
teachers.net/gazette/MAR08/nelson
Reach Every Child – Al Haskvitz
www.reacheverychild.com/alan.html
Spel-Lang Tree Word Study – Grace V. Haskins
www.spellangtree.org
Kelly Bear Curriculum – Leah Davies
www.kellybear.com
Teacher Performance Assessment – PR Guruprasad
teachers.net/gazette/FEB09/guruprasad
Substitute Teaching A-Z – Barbara Pressman
www.substituteteachingatoz.com
New [Classroom] Management – Rick Morris
www.newmanagement.com
MegaSkills – Dorothy Rich
www.dorothyrich.net
Living Maths – Brainteasers – Steve Sherman
www.livingmaths.com
AIMHI Educational Programs – Susan Fitzell
www.susanfitzell.com
The Teachers' Movement – Graysen Walles
theteachersmovement.com
English Education – Write What you See – Hank English
hank-englisheducation.blogspot.com
Finding Free Art Classroom Materials – Marilyn Brackney
teachers.net/gazette/FEB09/brackney
Cheryl Sigmon Literacy Expert – Cheryl Sigmon
www.cherylsigmon.com
Culture Quest Student Travel Tours – Josette Bonofino
www.cqtours.com