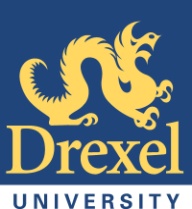 The new online master's degree in special education will help prepare teachers to take on the challenges facing today's students with learning disabilities and special needs.
Drexel University Online, a pioneer in internet-based education programs, has launched a new Master of Science in Special Education degree program.
The new onlineMaster of Science in Special Education program seeks to equip professionals with the fundamental skills, knowledge, and competencies needed to educate students with disabilities. The program is intended for professionals interested in gaining greater skills and expertise in the area of special education.
The special education program at Drexel University was developed in part to help the teaching industry fill a specific need for special education professionals. National data shows there is a shortage of certified special education teachers (NEA, 2004) and a growth in children who need individualized education programs (NCES, 2007). Additionally, out of the 95 colleges and universities that have a school or college of education, only 55 offer a certification in special education, with only four offering the certification online. Drexel University saw an industry need combined with a shortage of program offerings and decided to capitalize on the opportunity to offer students a convenient way to pursue their master's degree in special education.
Similar to Drexel's other online degree programs, this fully-accredited online Master of Science in Special Education is offered entirely online, and is intended for working professionals. Students will have 24/7 online access to class materials, group discussion, instructor feedback and exams. In pursuing this master's degree from Drexel, students choose from four different concentration options: autism, technologies for special education, languages & cultural issues or a customized concentration.
"We're very proud to offer our students the outstanding Drexel curriculum within this convenient online format. All of our online programs, including our Master of Science in Special Education, are taught by the same world-renowned faculty as our on-campus courses," said Dr. Kenneth Hartman, academic director for Drexel University Online.
Applications for Drexel's Master of Science in Special Education are now being accepted. For more information, visit Drexel's online degree website, e-mail info@drexel.com, or call (877) 215-0009.
About Drexel University Online:
Drexel University Online, winner of the 21st Century Best Practice Award for Distance Learning from the United States Distance Learning Association, is a wholly-owned subsidiary of Drexel University, specializing in innovative, internet-based distance education programs for working professionals and corporations in the United States and abroad. Drexel University is continually ranked one of the best universities by U.S. News & World Report and enjoys regional accreditation by the Middle States Association of Colleges & Secondary Schools. A pioneer in online education, Drexel has offered programs online since 1996. Visit our website or blog to learn more about our programs and online learning.