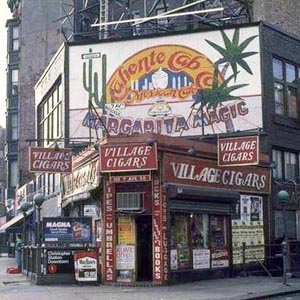 Dear Global Travel Guru,

In these tough economic times, expensive trips to Europe are just out of the question for most students at my school. Still I'd love to take my Spanish class on a foreign trip. Do you have any affordable suggestions?

Shelley Woodland
Ocean City, MD

Dear Shelley,

Looks like a trip to "Latin Manhattan" might do the trick. With about 800,000 Puerto Ricans, 600,000 Dominicans, 300,000 Mexicans and 200,000 Ecuadorians living in New York City, your students can enjoy an authentic Spanish language and culture experience without ever leaving the country.

Your first stop will, no doubt, be Spanish Harlem – also affectionately know as "El Barrio" - in the northeastern part of the Big Apple. Spanish Harlem is home to one of the largest Latino communities in New York City and has been dominated by residents of Puerto Rican descent since the 1950s. Its unique blend of vibrant murals, Latin music stores and "botanica" shops will definitely transport your students to another world.

While in the hood, visit El Museo del Barrio, the only museum in New York City that specializes in the art and culture of the Caribbean and Latin America. This place is truly a gem, offering guided tours and hands-on workshops on Taino culture, Latino holidays, Puerto Rican heritage and more. El Museo is currently being renovated but will reopen in Fall 2009 as part of its 40th anniversary.

Spanish Harlem is also known for its good Latino eats – especially along 116th Street where you'll find endless taquerías and tamale vendors. Try dining at La Fonda Boricua in el corazón del barrio. Located at 169 East 106th Street, this iconic restaurant is reputed to serve up the best home-style Puerto Rican cooking in all of New York including its famous arroz con pollo. If you want your students to try some Latin cuisine from the other side of the Atlantic, head downtown to one of the many tapas bars in New York. Café Andalucia at 533 9th Avenue features the longest tapas bar in the city, and Paradis Barcelona at 145 East 50th Street serves up live flamenco performances nightly.

While on the topic of music and dance, be sure to take your class to a performance of the Thalia Spanish Theatre, the first and only bilingual Hispanic theatre in Queens which presents zarzuela (Spanish operetta), contemporary and classic Spanish plays and folklore shows of music and dance from Spain and Latin America.

Now to feel the real pulse of Latin Manhattan, you have to give your students a little salsa. I'm not talking about nacho dip but the passionate style of music and dance developed in the Sixties and Seventies by Cuban and Puerto Rican immigrants to New York City. Sashay on down to Roy Arias Studios in Time Squares for some step-by-step classes with instructor, Todd Chen (nysala101.com).

Luckily for you and just about everyone else living in the Mid Atlantic and New England regions, New York City is less than a day's drive away, making it an affordable three or four-day bus trip. You can keep the overall price of your trip down even more by staying in less costly New Jersey hotels in Union City, Jersey City or Hoboken – all just a hop, skip and jump over the Hudson River.

So what are you waiting for? ¡Arriba, Arriba, Andale!

Global Travel Guru

Continued on next page »


» More Gazette articles...