A new web-based resource for kids, parents and teachers, TIMTIM.COM offers more than two thousand cartoon style drawings organized by subject matter.

Users can quickly find quirky illustrations on subjects ranging from holidays, jobs, nature, animals, transportation, computers, religion, environment, health, travel, geography and more. The site also features a unique 2008 calendar with animal sounds, in 12 languages.

"After 30 years as a professional illustrator my cupboards, closets, drawers and desks were stuffed with drawings of all sorts. My wife, Maria, hated the mess and suggested that I share them on the web," explains Tim Newlin, the site's founder.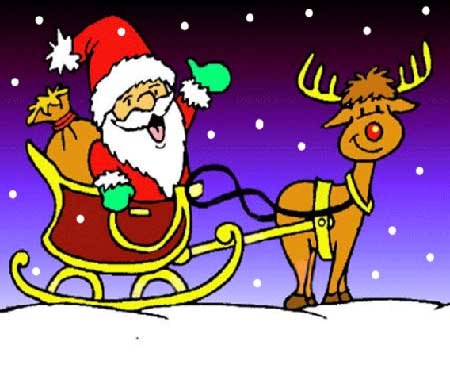 A former architect from California, Newlin got roped into a Disney project while visiting friends in Copenhagen in the late 70's. After that, he started his own business as illustrator and magazine cartoonist. Tim, who is also about to release his 2nd children's book, is finding it harder than ever to get out of the studio and spend time with his 10 year old son, Marcus, and his lovely wife. "I'd like to concentrate full time on the website," says Tim, "but it is hard to let go of other things, and Maria often runs me out of the office telling me to go for a bike ride with Marcus or go play some tennis."
Advertisement


"Basically I set out to build something that can be used by kids, schools, teachers and families for coloring, school newspapers, invitations, birthday cards, calendars etc … and I am happy to provide my drawings free of charge as long as they are not used commercially," says Tim. "It took 9 months to scan in all the drawings and organize the files, then the programmers and web designers did their thing."

"There's still plenty of work to be done," explains Tim. "There are hundreds of additional drawings laying around waiting to be scanned in. And if I have an interesting story to share, I often do a drawing to illustrate it. I recently added a new 2008 calendar, a section with just activities, and a couple of hundred fun stories … so there's already lots of fun for the kids. Soon I'll have a category where users can put their own drawings."

Although launched only several months ago, the site has already attracted a lot of attention and traffic. The American Federation of Teachers and Canadian Federation of Teachers have recommended TIMTIM.COM to their members.

They must have liked what they found on TimTim.com because visits are now in the thousands and growing at a steady clip. And the closets that were overflowing with drawings in Tim Newlin's cozy Copenhagen home are now humming with two large Internet servers.


» More Gazette articles...








About TIMTIM.COM...



TIMTIM.COM is a free-use site of thousands of color and B&W cartoon-style drawings organized by more than 50 different subjects ranging from holidays, jobs, nature, animals, transportation, computers, religion, environment, health, travel, geography and more. The site is recommended by the American and Canadian Teachers Federation and use of the drawings is free for non-commercial purposes.

Visit Tim's Features by Tim Newlin at http://www.timtim.com



Related Links...