Cover Story


Wrapping the Year with Rap!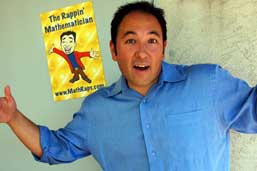 A few years ago, Alex was having a hard time teaching Algebra. The students would not pay attention, do their work, or retain a simple math formula. But, he noticed the students could recite every word of a new hip-hop song on the radio....



By Harry & Rosemary Wong


Features



Teachers.Net Chatboard Poll

Teacher Classified Ads

Help Wanted: Teaching Jobs





Teachers.Net Recommends
TIMTIM.com - Free Drawings for Teachers, Students




This month we discovered a new web-based resource for kids, parents and teachers - TIMTIM.com offers more than two thousand cartoon style drawings FREE for teachers....





From the Archives
Children and Stress




Stress tends to be thought of as an adult problem, if not preoccupation these days. For years many doctors didn't even recognise its existence. But that's all changing now. ....



By Brian Hill




Featured Lessons


Martin Luther King Lesson Plans


Just in time for the Martin Luther King celebration, we present eight MLK lesson plans from the Teachers.Net Lesson Bank




Teachers.Net Favorite
3-D Snowflake Craft Project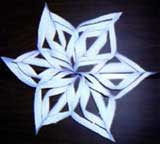 From the January, 2003 Gazette, one of our most requested craft project ideas ever.



By Mizletts




Streaming Video
Teachers.Net Video Bytes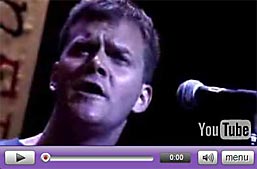 Columns




Instant Ideas for Busy Teachers


Six Easy Resolutions for 2008



These resolutions are a snap to keep and will make your teaching life easier!



By Barbara & Sue Gruber




Teaching Literacy



Validating Writers to Motivate Them


4 Blocks literacy guru Cheryl Sigmon adds a new contribution to her collection of over 100 articles featured on Teachers.Net



By Cheryl Sigmon




Promoting Learning


Understanding Boys


Whereas good relationships are important to girls, success is more important to boys....



By Dr. Marvin Marshall




The Busy Educator


The Busy Educator's Monthly Five


Five new websites for educators that are easy to read, simple to use and worthwhile to know



By Marjan Glavac




Ed-Tech Talk



Becoming the Technology Leader and the Electronic Janitor?


Do you want to be a technology leader or do you want to be left alone?



By Dr. Rob Reilly


Articles



52 Character Building Thoughts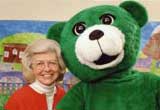 52 thoughts designed to help children build character



By Leah Davies



Keep Your Sub Afloat

In the teaching profession, the only thing harder than being in the classroom everyday is not being in the classroom for even a single day



By Tifany Grizzle




Mentoring Pre-service Teachers


Special educator Susan Rismiller offers a collaborative approach to improving the practice of teaching



By Susan Rismiller




Planning to Present a Workshop? Here's How!


Teachers know the importance of developing carefully thought out and structured lesson plans for teaching students. Hal Portner offers advice for structuring effective workshops as well.



By Hal Portner


Book Excerpt




Teach Like Your Hair's on Fire


From the inspiring roadmap that encourages parents and teachers to look beyond discipline and to bring passion, excellence, and joy back into education.



By Rafe Esquith






The Gazette is a collaborative project published by the Teachers.Net community. Submit your work to the Gazette



January, 2008



The Teachers.Net Gazette is a collaborative project
published by the Teachers.Net community
Kathleen Alape Carpenter
Editor in Chief



Columnists & Writers: Harry & Rosemary Wong; Cheryl Sigmon; Dr. Marvin Marshall; Barbara & Sue Gruber; Marjan Glavac; Dr. Rob Reilly; Barb S. HS/MI; Ron Victoria; Brian Hill ; Mizletts; Leah Davies; Tifany Grizzle; Susan Rismiller; Hal Portner; Rafe Esquith



Submissions: click for Submission Guidelines



Advertising: contact Bob Reap


Subscribe for free home delivery

#