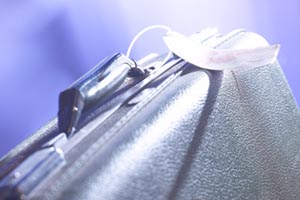 Dear Global Guru,
I am a 10th grade Spanish teacher leading my first international trip this spring, with 45 students no less. I'm a little nervous. What pre-planning can I do to avoid major Snafus?
Sarah Birch
Terre Haute, Indiana
Dear Sarah,
Good thing you realized there's more to prepping for a student trip abroad than reading "1000 Places to See Before You Die." Many inexperienced teachers don't, and BINGO, trouble strikes. You need to consider packing protocol, safety issues and general logistics before you and your students set off to see the world.
First things first - make sure your students apply for their passports well in advance of your departure date since they may take six weeks or longer to process. The U.S. Department of State's travel site has complete info on passport acceptance facilities, fees and the required documentation.
If your travel group includes foreign exchange students or parents who are not U.S. citizens, be aware of visas they may need. A teacher friend of mine got stuck at the German border with a Bermudian student who did not have the visa necessary for him to enter the Czech Republic. Not fun. Contact the nearest embassy or consulate of ALL the countries on your itinerary for specific entry requirements.
Now on to luggage. With ever-rising fuel costs and ever-changing security measures, the rules regarding "what can I bring" and "how much" are changing practically every day. Visit www.tsa.gov for the latest check-in and carry-on restrictions, and be sure to check your airline's web site for its specific luggage weight restrictions. Stress to students that when it comes to packing, less is definitely more.
Here are a few more words of wisdom:
Establish a code of conduct, and let your students know exactly what kind of behavior – like drinking alcohol or blowing curfew - will get them kicked off the trip.
Collect each student's tip money before you depart so it doesn't "accidentally" get spent on souvenirs. After you arrive, collect everyone's passport and airline ticket, and lock these documents in the hotel safe.
Make a master list of each student's emergency contacts, prescription medications, allergies, dietary restrictions and other special needs. Make your students carry a list of your hotels in case they get lost.
Last but not least, make your group's luggage easily identifiable to expedite collection at the airport. As Tony Orlando once sang, "Tie a yellow ribbon round that old suitcase." Isn't that how the tune went?
Global Guru
Article continued on next page


» More Gazette articles...