No Time to Prepare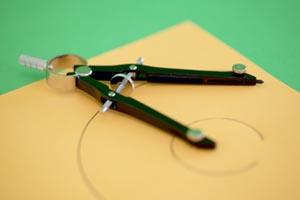 Dear Barbara,
I had an embarrassing situation this morning during Math. Let me give you the background story first.
I arrived right on time for my subbing assignment. I was in school a half hour before the children arrived. Normally, this routine gives me plenty of time to look over the day's plans.
When I checked in at the office, the principal asked me, with panic in her voice, if I would mind taking bus duty. Generally, she explained, this job is not given to a sub, but many teachers were away for in- service training, and they were short handed.
Being a flexible person, I said, "Of course, glad to help!"
Bus duty was easy, and I was glad that I was able to be of assistance.
When I entered my fifth grade class, the children were filing in. They approached me with permission slips and questions about last night's homework. I felt as if I couldn't catch my breath. Before I knew it, I heard the Pledge and morning messages on the PA system. Math time was immediately after that.
The lesson was on perimeter and circumference. Of course these topics are not difficult, but this content area is one that I needed to review before teaching. Concepts like Pi = 3.14, diameter, radius and circumference were included in the lesson. Some students got it immediately, but many struggled.
I was totally flustered. I am embarrassed to admit that I forget some important details of the content area.
Any suggestions on how to recover from this situation?
Samantha in Utica, NY
Dear Samantha,
In an ideal world, you would have reviewed the Math vocabulary and gone over the problems in advance. You might have been able to do a web search on Math curriculum for grade 5 and found some extra worksheets for students who finished early, and for those that need extra help.
Since you had bus duty that morning, time was not on your side. When a situation like this occurs, try to delay the math lesson by giving the students a ten minute assignment of independent work, such as a review page, journal writing, or a problem of the day.
While they are "busy", review the material for yourself. Find the Teacher's Guide, do the first few problems to gain experience and refresh your memory. When you feel ready, begin the lesson. It's always better to appear prepared. If you stumble during the first few minutes of the day, you will loose respect instantly. It will be difficult to recover.
After doing the first few problems on the board, ask volunteers to come up and do the next few. Now you are in control and students will see that you are have some knowledge of the content.
The Boy Scouts and Substitute teachers share a motto:
Be Prepared.
Best wishes,
Barbara
Article continued on next page