5. Reading group space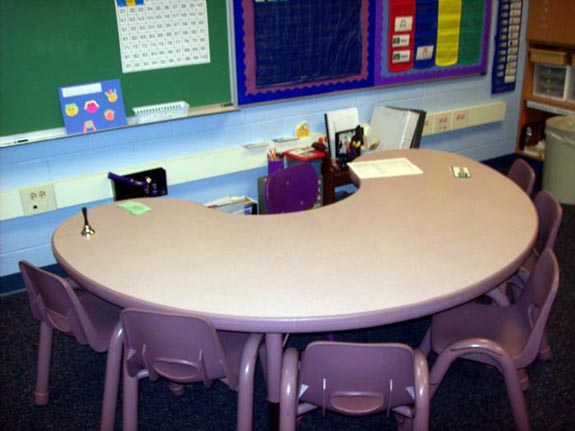 6. I use the crayon chart for center selection, which I have incorporated with the Daily 5. My science corner is literally in the corner on the lower shelf. Leveled books for read-to-self selections are kept in the drawer containers above it. The children select a bag to put their books in from the box to the right.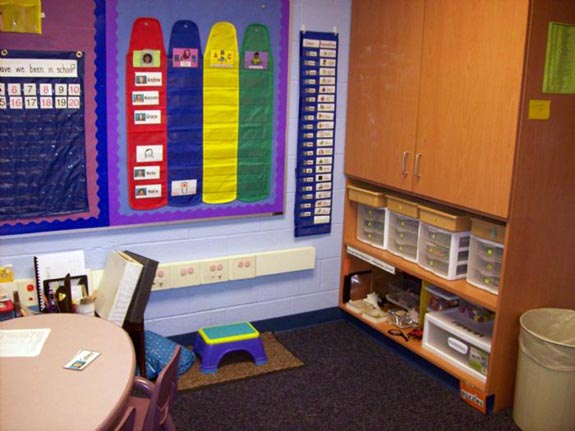 7. This table is often used for math activities. The shelves have toys/activities coded with shapes denoting both where it belongs and whether it is for math, language arts, or choice time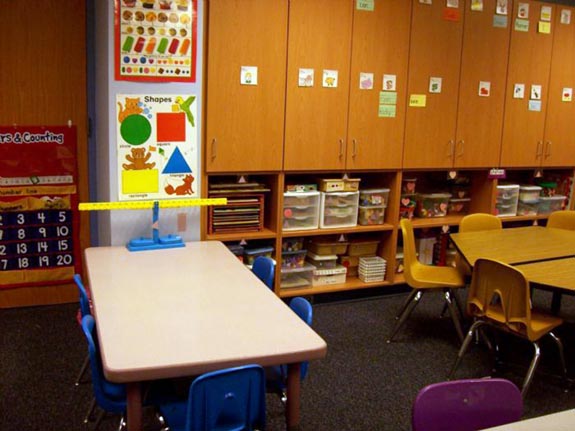 8. Another favorite reading spot is under this table with a tap light attached to the underside.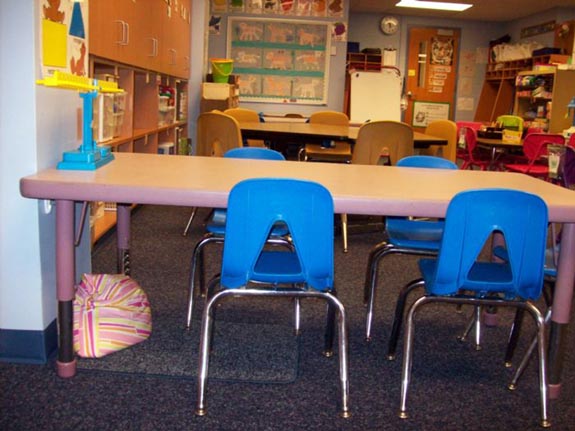 Article continued on next page