A Position Paper by Bill Page
Continued from At-Risk Students: A Point of Viewing page 1
December 1, 2008

What Teachers Need to Know and Do
Teachers are frequently the only adults outside of a student's family members who have the position, knowledge, and opportunity to assist students in altering their ambitions, attitudes, choices, and commitment in order to become successful in school. Among factors, which teachers themselves need to consider, recognize, and understand about at-risk students' behaviors before they can begin moving toward helping those students succeed are these:
At-risk students are likely to have a "failure identity," which some wear like a badge of honor. Many see themselves as "losers". By their manner of walking, talking, dressing, hairstyle, adornments, friends, vocabulary, mannerisms, and past success with their identification, they identify with other failing students and separate themselves from successful students and authority figures.

Most programs, reforms, and innovations have focused on changing the students instead of changing teachers' understanding of the way they need to relate to the at-risk students and deal with the problem of identity. When teachers change their approach, their responses, their emphases, and their part of the teacher-student relationship; the students change accordingly. Teachers, as authority figures, have responsibility for establishing a good relationship and the obligation to initiate changes. But normally, teachers do not know or do not accept that responsibility.

In spite of the obvious, direct, profound relationship between students' attitudes toward a subject and their interest, motivation, learning, memory, and achievement, schools have not dealt with the problem of "attitude" except to talk about it or condemn it. I know of no teacher who has had a course or in-service program on changing or improving student attitudes. If a student says, "I hate to write," it would be extremely difficult, probably impossible, to teach him/her to write, practice, and improve his/her writing skills without changing that negative attitude first, or at least simultaneously.

Self-concept is crucial to school success, but self-concept is not taught directly. It is inferred by individual students from the attitude, demeanor, and behavior of those with whom they associate and interact. At-risk students "figure out" or deduce who they are, what they are like, of what they are capable, and what they believe about themselves. Self-fulfilling prophecies, school policies, discrimination, evaluations, and assessment procedures are constant reminders providing daily reinforcement of the student's "loser" image.

Consistent, predictable, widespread discrimination against at-risk students is well documented and widely accepted. Teachers are apt to treat students who have poor language skills, social skills, and learning skills in a condescending manner. Common characteristics of children resulting from impoverished conditions including limited and inappropriate vocabulary, clothing, hygiene, behavior, discipline, and interpersonal relations, cause negative or lessened attention from teachers. Perhaps the biggest problem is that so much of the discriminatory communication is non verbal. "Dr Phil" claims that ninety-three percent of the communication in one-on-one interaction is non-verbal. Teachers most likely discriminate, unintentionally, throughout each daily lesson.

Students don't "spond"; they respond. In a teacher controlled classroom, students rarely initiate behavior, but they constantly respond to teacher behaviors. As teachers change their ways of teaching, relating, or acting toward the class as a whole and toward individual students, they find that the students likewise change. A teacher changing his or her own behavior thus causes the student to change his/her own behavior.
Recognizing, understanding, and improving the above six elements: 1.) Failure identity, 2.) Focus on teacher behaviors, 3.) Attitude change, 4.) Self-concept, 5.) Non verbal communication, and 6.) "Sponding" and responding are within the purview of all classroom teachers. Unfortunately, some think that because the elements are in the affective domain, they are nebulous, "feel good stuff" that lie outside of the behavioral objectives in daily lesson plans, so they ignore the factors that make the most difference for students at-risk.
Keys to success
Given these six essential factors for teachers' understanding, there are six specific, corresponding areas of change and improvement that must be considered before students at-risk will have an opportunity to achieve personal, academic, classroom, and social success:
Failure Identity: To teach at-risk students, teachers must be able to help them learn about acquiring identity characteristics and the ramifications of the choices they are making. Students need to learn that identity is a choice, which should be at a conscious level. Teachers must identify with the students and the students must perceive that they can be "like" the teacher and the good students. "If I don't want to be like you; I won't listen or accept your advice." "If I can't be like you or the good kids, why should I try?" They must accept a success identity before relinquishing the old failure identity.
Article continued on next page




About Bill Page ...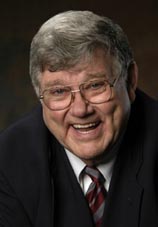 Bill Page, a farm boy, graduated from a one-room school. He forged a career in the classroom teaching middle school "troublemakers." For the past 26 years, in addition to his classroom duties, he has taught teachers across the nation to teach the lowest achieving students successfully with his proven premise, "Failure is the choice and fault of schools, not the students."
Bill Page is a classroom teacher. For 46 years, he has patrolled the halls, responded to the bells, and struggled with innovations. He has had his share of lunchroom duty, bus duty, and playground duty. For the past four years, Bill, who is now in his 50th year as a teacher, is also a full time writer. His book, At-Risk Students is available on Abebooks, Amazon, R.D. Dunn Publishing, and on Bill's web site: http://www.teacherteacher.com/
In At-Risk Students, Page discusses problems facing failing students, "who can't, don't and won't learn or cooperate." "The solution," he states, "is for teachers to recognize and accept student misbehavior as defense mechanisms used to hide embarrassment and incompetence, and to deal with causes rather than symptoms. By entering into a democratic, participatory relationship, where students assume responsibility for their own learning." Through 30 vignettes, the book helps teachers see failing students through his eyes as a fellow teacher, whose classroom success with at-risk students made him a premier teacher-speaker in school districts across America.



Bill Page Articles on Teachers.Net...

Related Resources & Discussions on Teachers.Net...