Teachers – Healing Broken Lives


"What you care for, anyway? Why you care? Nobody cares—nobody!"

"I do care. I care because I have three boys. I want a good life for them, and I want you to have a good life, too. I care because you are one of my students, and I know you will succeed if you put your mind to it. I care because it is my responsibility to care, son."

He broke down and cried like a baby.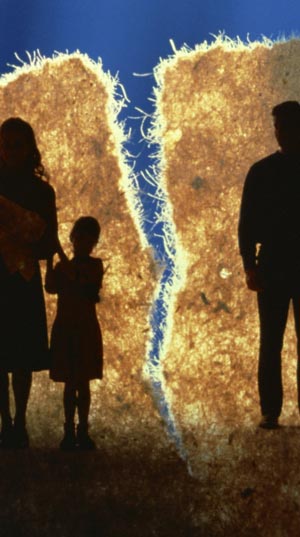 Child Abuse
Our profession is often confronted with issues of child abuse. However, with time, abuse is impacting children at younger and younger ages. Many of the kids we work with either witness abuse or are victims of abuse—in their own households. They come to school with these issues, and we expect them to perform as if all is well with life. Of course, we are not always aware of what's happening; our clues don't often arrive until a child comes to us directly. In any event, we need to be aware that the reality is, somewhere in your classroom or school or school system, there are children who are being abused.
In 2006 the U.S. Department of Health released a report detailing the various forms and types of child abuse. According to that data,
an estimated 3.3 million referrals were made, involving the alleged maltreatment of approximately 6.0 million children
an estimated 905,000 children were determined to have been victims of abuse or neglect
slightly more than one-half of child abuse victims were girls (51.5% to 48.2%)
48.8% of all victims were White; 22.8% were African-American; 18.4% were Hispanic
64.1% of the victims suffered neglect
16.0% of the victims suffered physical abuse
8.8% of the victims suffered sexual abuse
6.6% of the victims suffered emotional maltreatment
78.0% of the children who died due to child abuse and neglect were younger than four years old
Teenage Gangs
On another front, gang issues are no longer specific to poor urban communities—suburban and rural communities are now seeing the devastating effects of gang life, too. Young people run to gang organizations because they want the sense of being a part of something, of belonging to a whole—a feeling that is often missing from their broken homes; they also want, or in some cases need, the sense of protection that comes from belonging to a gang. Gang life and child abuse have some very close ties, as one often bleeds into the other . . . literally.
Various forms of child abuse and gang life, as well as broken families (caused by divorce, death, or domestic violence), homelessness, and many other human relational issues stream into school systems frequently, becoming an unwanted partner in what we do. Because of these issues, teachers must become part of a healing community. They must work with social workers, counselors, and community advocates to help students navigate the tumultuous terrain. Dealing with these problems is not something we are all trained for, but it is a fact of the teaching profession that we will deal with such issues at some point—some of us more than others.
I know gang issues are huge right now in our school system. We must be on alert for possible gang activity twenty-four hours a day, seven days a week. It is critical that we stay on top of related situations to ensure that the majority of students feel safe and can learn, free from the fear of violence or intimidation.
Continued on next page »




About Graysen Walles...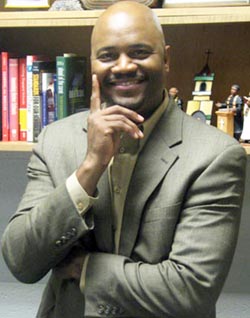 For the past 20 years, Graysen Walles has achieved notable accomplishments across a diverse industry spectrum, delivering stellar performance in the military, non-profit, and education segments. After honing his expertise in strategic planning, operations, budget management, program development, and personnel for the U.S. Air Force and two non-profit organizations, Graysen made a smooth professional transition to public education.
Initially cast in the role of Paraprofessional in a middle school, Graysen quickly advanced to a certified teaching position in the area of Special Education at the high school level. While in the role of classroom teacher, he developed curricula and led instruction in the disciplines of micro and macroeconomics, geography, and English language, creating learning frameworks that accommodated a range of learning styles for both mainstream and special education students.
While successfully managing his teaching responsibilities, Graysen took the lead in district- and school-wide improvement, fueling the critical relationship-building process with parents and members of the community to unite stakeholders in a common vision and goal and make progress towards building a cutting edge youth leadership program focused on higher performing students enrolled in under-resourced communities. The program, The Elite Scholars, actively engages over 350 students from all walks of life. The common goal of these students is to perform with excellence in the areas academics, service, faith and leadership.
Graysen achieved his doctoral degree from Fielding Graduate University; Master of Divinity at The Southern Baptist Theological Seminary and B.A. from Wayland Baptist University. He currently serves in the United States Air Force Reserves and works as a school administrator in Atlanta, GA. Graysen is married with three sons and they reside in Atlanta, GA.
He is the author of the soon to be released book, Teaching: The Greatest Career on the Planet (April 2009). Please visit him at www.theteachersmovement.com; www.elite-scholars.com or www.choicesmatterdf.org. Join the Movement.



Graysen Walles Articles on Teachers.Net...


Related Resources & Discussions on Teachers.Net...

Teacher Chatboards