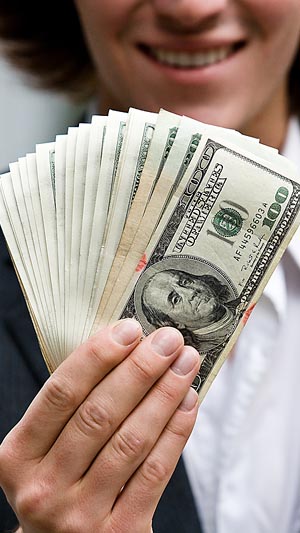 Teech posted:

Honestly, at first it was for the money. My state, one of the lowest paying states, added an additional $8000 to my paycheck. As I went through the three year (for me) process, I learned so much about my teaching and about teaching in general. I have become a much more effective teacher through the reflection and assessment process. It has been a great professional development tool for me. My students have benefited and so have I.

truthfully posted:
$$$$! I am a single teacher in SC w/ student. loans and supporting myself 100%. I need the money first off, but since I'm in the beginning of my career, I need my resume' to look as good as possible!!! I also did it for my own sense of accomplishment. I know my students are better affected because of all of the above!

Mortimer posted:
I did it for the money and to earn my permanent certificate. My provisional certificate expires next year, and it was either go through National Board or the Pro Cert process, which is expensive and offers no financial benefit other than keeping your job. So, I went the NB route. My wife stays home with my two kids, I have student loans, and $5000 per year is a game changer for us. Did it make me a better teacher? Yeah, it did. In some sick way, I actually ended up enjoying all the work, but I would never have done it if it didn't have such a direct impact on my ability to provide for my family. I received a fair amount of ridicule from my NB cohort leader when I told her I was doing it for the money. She thought you should only do it for the benefit to teaching. It's pretty easy for her to say that though when she doesn't have to worry about making ends meet. Her husband is a dentist; they have a lake cabin, go on elaborate tropical vacations, and drive incredible cars. Honestly, that motivated me.

Helen/HS/La. posted:
To get to the other side -to test myself - to see if I could.
I was tempted by the money ($100K now over the 10 years, but $50K then). A few months into it, I would have gladly paid $50K - if I had had it! - to get out from under it. What have I gotten myself into now? I didn't even have $2K to pay back the state for the entry fees!
And then it just became a personal challenge: I will DO this. I will NOT be beat by this. It can take three years, but I WILL do it.
I forgot all about the money or any other reason. Just a challenge to myself to see if I COULD!

Diana posted:
I did it to provide myself with a personal challenge. I'd already gotten a Master's degree, and 30 + hours beyond it. I enjoyed the process, and learned a lot through doing it. I was not motivated by money, because at that time (1998-99) there was no financial compensation in my state.
The very next year, a $10,500 annual bonus was instituted, so I benefited $105,000, which as a very nice surprise. I just recertified, and this time the money WAS a motivation. I'd hate to lose it.

Sandi posted:
When you go through the process, it is an eye-opening experience in many ways. For me, just watching myself on the videos was interesting! The portfolios reaffirm the things you are doing right and help you to see where improvement is needed. It can consume your life, but looking back, it was well worth it. Sandi