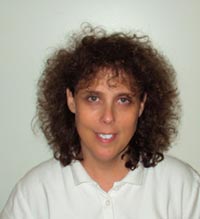 Jeanine Horner says:
I've been teaching for 21 years and I'm still loving it!
I graduated from the University of Maryland with a degree in Early Childhood Education and have spent the last 18 years teaching kindergarten. I teach at Guilford Elementary School in Howard County, Maryland. For my first 3 years at GES, I taught a select group of children in an extended day kindergarten program and have worked in our full day kindergarten program since it began in 2005.
I am married and have 2 wonderful children. In my spare time I enjoy spending time with my family, volunteering with various programs serving childhood cancer patients, and love surfing the Internet, visiting old favorites and seeking out new treasures.