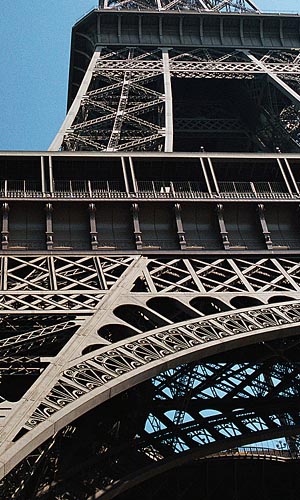 Dear Global Travel Guru,

I'd like to take my students to study French in France this summer. There are so many language schools to choose from. How do I pick the right one?

Samantha Burko
Tuscaloosa, AL

Dear Samantha,

Just because you want to study French in the Motherland, you are not automatically guaranteed a learning experience "par excellence." All schools are different, so do some research to determine which one is right for you.

Ask yourself whether you'd prefer studying in the heart of a cosmopolitan capital, a quiet provincial town or close to the beach. Next decide what kind of academic environment will be most conducive to learning for your students -- a typical classroom setting in a 19th-century Parisian building or a modern campus on the Côte d'Azur? Find out how many students can be accommodated at any one time. There's a big difference between a school that can accommodate only 30 students and one that has room for 400.

Make sure you feel comfortable with the general makeup of the school's student body. Does the school attract mainly teenagers and young adults or corporate executives on a crash course? Ask the school to provide its demographic breakdown. If you want a truly international experience, select a school that draws students from Europe, Asia and South America rather than one which caters mainly to Americans, Brits and Australians. Find out whether or not the school teaches English to native speakers, an added bonus if you're interested in meeting and speaking with the locals.

The best way to reinforce your language skills is by practicing them in real-life situations. How you spend your time after class is just as important as the course. Look for a school that provides a full roster of weekly social activities like discussions on music or politics; dance and cooking lessons; visits to museums; sports activities; beach parties and barbecues; and outings to the theater, cinema or even the neighborhood disco.

Finally, make sure the school belongs to a professional language association which shows it is committed to quality standards. Organizations like the International Association of Language Schools (IALC), The European Association for Quality Language Schools (EAQUALS) and other mother tongue associations like SOUFFLE in France evaluate schools on the qualifications and experience of the teachers, the teaching materials, the management and premises, accommodations, social activities and even the veracity of their advertising material. A word of caution, though; many smaller but high-caliber schools cannot afford or simply do not wish to pay for the expensive membership fees that come along with a "club" endorsement. So don't automatically discount a school which does not boast a stamp of approval.

Just do your homework and let the school "speak" for itself.

Global Travel Guru

Continued on next page »


» More Gazette articles...