How do I make a good first impression?
Dear Barbara,
I have been asked to sub in a new school. I hear it's a wonderful school, and if they like me, I am hoping to be a regular there. I really want to make a good first impression.
Any suggestions on how to start off on the right foot?
Cindy in San Diego, CA
Dear Cindy,
I am happy to see that you are conscious of first impressions. People make snap judgments about others, especially in a work environment. So do your best to make that first impression a good one.
Dress professionally and appropriately. Take time the night before to prepare your clothing for the next day. When you show that you care enough about yourself to dress well, others will respect you for it.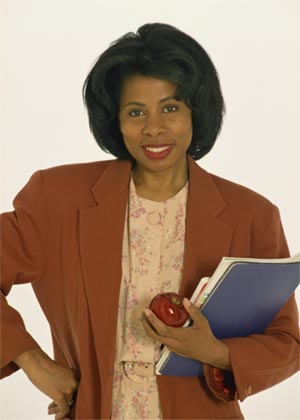 It's always a good idea to dress a step or two above your current role. If you want to be seen as a true professional, be sure to dress accordingly.
When you walk in, introduce yourself at the office with a smile and a handshake. Find your room, write your name and date on the board. Greet your students at the door. When class begins, take time to introduce yourself. Be sure to tell the students some personal things about you and tell them you hope to learn about them as the day goes on.
At the end of the day, leave the room clean and neat. Write an upbeat note. Say goodbye at the office staff and tell them what a delightful day you have had, and that you hope to be back again soon.
My guess is that you'll be asked back as soon as a sub is needed!

How should I handle a classroom culture of "no rewards, but plenty of consequences"?
Dear Barbara,
What do you do when you are subbing in a room where the behavior management system consists of only consequences, and no rewards?
Each time I sub for Ms. Y's first grade, she makes a point of reminding me about the "traffic light" and clips with children's names for naughty behavior. The clips are moved when students misbehave. It's a fine system, but I feel there's something missing.
There's no way to reward good behavior. As a result, the students are unruly and it's very difficult to get them to settle down. I feel that I should use the system that's in place, but I need some tools for positive reinforcement. Any ideas?
Michael in Los Angeles
Dear Michael,
The consequence for negative behavior is certainly a necessary part of any behavior management system. But a sub needs to have a system of positive reinforcement also.
When you consistently point out negative actions, the children become accustomed to that type feedback. There are children who thrive on attention. For these children, even negative feedback is better than no feedback.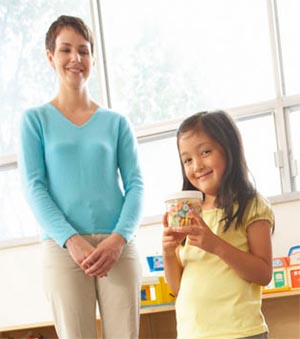 I suggest that you have a few reward systems in place. Here are a few ideas:

1. For the younger children, give out stickers when you see exemplary behavior. Make a big deal out of presenting the stickers, and tell them you have more to give out throughout the day. A word of caution, be selective or the stickers will loose their impact.

2. Tell the students that you are keeping a detailed list of students who are cooperative. Each time you see students following directions, helping a friend, etc, put a check next to their names. The boy and girl with the most checks will get to pick out a prize from you "bag of tricks – treasure chest" at the end of the day. A few visits to a dollar store and you will have pencils, erasers, notebooks, and other goodies that kids love!

3. Give a "whole class" reward. If the whole class gets ten points on the board when everyone is on task, they will get an extra 5 minutes of recess or free time.

4. Have a handful of tickets. Give them out when you see someone "being good." The tickets can be traded in for a prize at the end of the day.

5. A variation on the ticket plan – whoever has the most tickets at the end of the day get s a prize.

Your reward system will prove to be a tremendous reward for you, I guarantee!