Kioni coaches two NYC school teachers on how to conquer the first day of school with "known trouble makers" and how to stay positive when principals aren't knocking down your door with full time job offers.
The First Day of Hell?
Dear Kioni,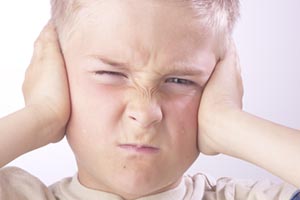 I am a sixth grade teacher from Brooklyn, NY. This year will be my 3rd year in the classroom and although I like teaching, I am not looking forward to the first day of school. The last couple of "first days of school" I had were more like the "first day of hell!" For some reason I keep getting stuck with all the behavior problems. When I got my roster for this year, I found out that I got many of the students who have a reputation for fighting, acting out, and living in the hallway…again. I'm nervous because I'm not quite sure what to do with these kids. I got plenty of tips on classroom management over the last couple of years, but I still found myself sending behavior problems to the *SAVE room. My supervisor spoke to me a number of times about that but I don't know what else to do with them since their behavior influences everyone else in the classroom, including the children who really want to learn. I feel like I tried everything from calling houses to sending kids to other rooms, including the SAVE room. Quite frankly, I don't want to start a new school year with the same problems I've been having. How do I get prepared to meet my new class?
-Tanya, Brooklyn, NY
Hi Tanya,
First of all, thanks so much for sharing how you are feeling about the upcoming school year. It can be very difficult to let people know that you don't feel confident in something, but let me assure you that in this case, you are certainly not alone. There are many teachers who have had similar experiences and are now having similar thoughts and anxieties about this year. Your willingness to share this with us will also help them in the long run. Now, you asked about preparing to meet your new class. Well, the first thing we need to explore is this: How are you mentally approaching meeting your kids? From your post, it seems like you are believing the worst about your students already! That belief alone could drive even the most veteran teacher into a panic. Although you may have plenty of prior experience to tell you that this year will be no different, basing this class on an assumption from the past could prove to be disastrous for how successful you'll be with them. You said it yourself; this has been a problem every year! A new mindset might just be the thing you need in order to propel your luck in the other direction.
What if you could start with a clean slate? Yes, you have seen your roster and you know that you have some students who have been "known trouble makers," but what if you could reframe that for yourself and say "I have students who have not been properly motivated to stay in class and learn?" How does that change how you feel about meeting those students? How much more powerful do you feel in the situation? You may not feel like taking over the world, but notice if it makes a difference in how you would handle meeting the kids.
With that new way of looking at these children, along with your classroom management training, what unique talents of yours could you bring to class with you that first day that will show these kids that you care about them and you really do want them to learn? Most times, all a child needs is to see that their teacher will do what it takes to help them learn, and not just write them off as a "bad apple" like other teachers may have done to them in the past. Going into your first day, focus on seeing the best in those students and I'm sure those students will notice your efforts and they will want to give their best to you! Good luck!
Luv,
K
* Schools Against Violence in Education
Still No Job! How Do I Stay Motivated?
Hi Kioni:
I am a sub paraprofessional who wants to know how to deal with the difficult task of trying to get a job within the education system. I currently live in New York City and I know there is a great demand for teachers. I have been looking for a full time paraprofessional job for months now, and I've had no luck. In the past, I have tried out for the Teaching Fellows several times and have been denied every time just because my GPA fell a few points short of the cut off. Yet, people who don't even want to be teachers just get a free ride for their Master's degree, get in with no problems, and end up leaving the teaching profession once they have their degree. I'm not saying that it's all of the Fellows, but it really irritates me that these people are getting teaching jobs while I'm busting my hump just trying to get any job within the Department of Education so I can pay my bills! Do you have any advice on staying positive for those who are passionate about teaching but not about the way the system works?
-Desperate to Be Hired, Brooklyn, NY
Hi Desperate to Be Hired,
It totally sounds like you are frustrated and ready to blow up! I don't blame you either. Far too many paras and classroom teachers alike are complaining about not having jobs yet, and the school year is starting any day now! No one can say that the system is perfect, but at the end of the day, it is what it is. It is also very gracious of you to add that it's not all Fellows who don't want to be teachers. Trust me, I've read many a post on the message boards about this very same topic, and I've seen many Fellows stand up for themselves and their peers who are extremely dedicated to education, just as much as you are. I wonder if it's helpful for you to know that many principals want to hire dedicated and qualified teachers as well as paraprofessionals to work in their classrooms, but their budget restricts them from doing so. Perhaps that will help you feel just a little better about it in that respect.
Now, how do you stay positive while you continue to look for jobs? Let's start by acknowledging that you feel frustrated and hurt by how things are turning out. Then, let's let it go. Something very interesting and profound happens when you give yourself permission to let things go. Let me explain. When you look at what is happening (or in this case, not happening) in your job situation, and you focus your attention on it, you expand the problem and minimize the solution. When you let yourself feel how you feel, and then say I'm not going to spend time and energy worrying about it, amazing things can happen.
I know a young lady who was in a similar situation just a couple of months ago. She constantly complained about not having a regular assignment and how she went on all of these interviews but no principal called her back. We had a similar conversation about letting it go and focusing on other things that felt better at the time, and literally within a week a principal called her and offered her a position teaching sixth grade. It's not what she wanted to teach, but she got a job none-the-less.
So, what do you do once you let go of the worry? Stay focused on your passion for teaching and continue going to fairs, interviews, and whatever you have to do. Tthe main thing to remember as you do it is to check in on how you are feeling when you do it. When the frustration kicks in again… and it will… remember to release it and focus on what makes you happy. The bottom line is this, your frustration is not going to get you a job any faster, so why not be happy and let things happen how they are meant to happen? I know you will find a position soon, hang in there and let me know how it goes!
Luv,
K



A FREE offer from Kioni Carter:
Get your 7-Day Audio Mini Course, The 7 Real Reasons Why Students Won't Learn in YOUR Class, now!

About Kioni Carter...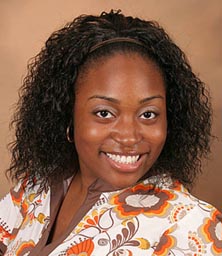 Kioni Carter is a Brooklyn native, an author, as well as a life coach and educational consultant. She has been an educator for 10 years, and therefore caters to the urban school community with the express and sole purpose of taking them to a new plateau of thinking and creating in their schools and in their lives. Currently, Kioni provides coaching and training programs for educators in the NYC Public School System as well as in the education-based, non-profit sector. Her primary workshop, My Classroom RULES! is her pride and joy and she launches the My Classroom RULES membership community on September 21st of 2008. She also provides programs for the urban community at large, including the newest addition, the PIMP MY VIBE™ Project. Her dedication to the true transformation of her clients is what got her the name "The Butterfly Queen." Her workshops and tele-classes have proven themselves to be both dynamic in presentation, and thought provoking in nature. As a result of her need to influence her community and the unique quality of her work, Kioni has been invited to be part of various events, locally, nationally, and internationally.
Kioni is a graduate of Cornell University with a major in Human Development and minors in Africana Studies and Dance. Kioni is also a graduate of Long Island University-Brooklyn Campus with a Masters of Science in Elementary Education, and a graduate of the Institute for Professional Empowerment Coaching (iPEC). Kioni is an active member of the International Coach Federation (ICF).
Kioni uses her straight forward and friendly personality to make her clients feel comfortable, all the while urging them to take the control of their lives that they need to in order to reach their goals. Through personal experience and professionalism, Kioni not only teaches her clients about their own personal power, but also creates a genuine atmosphere for transformation.
The name "Kioni" is a Swahili name that means "the one who sees." Kioni adopted this name to express her clarity of thought as well as her clarity of purpose, as it pertains to her work with her clients and in her community.



Kioni Carter Columns on Teachers.Net...


Related Resources & Discussions on Teachers.Net...