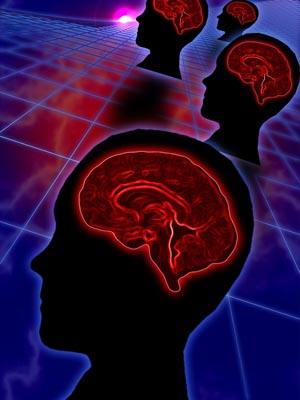 Weekly Math Challenge – run by a group of learners. A brainteaser is read out each week in assembly. The brainteaser is then placed on a designated notice board with a post-box underneath. The Brainteaser 'committee' then goes through the entries and picks one lucky correct entry. The following assembly, the 'genius of the week' is called up and they come to receive their "certificate" or chocolate and the next brainteaser is read out. This will get the whole school discussing the teaser all week. Feel free to pick entries from children who do not do so well in math – a little boost never hurt anyone's self esteem. Don't forget to put the previous week's solution on the board.

Enter more math competitions and Olympiads – not only do you have the material as a resource afterwards but you also get new ideas and fun problems to present to your learners in class. We run an annual International Olympiad for students (grade K-9) and you can register via our website (www.livingmaths.com) and we will mail you our Olympiad CD every year FREE. Please note that our Olympiad CD has ALL our past papers, worked solutions as well as loads of additional teaching resources.

Start a math club at school. Erect a math notice board in a prominent place in the school. It is the club's mandate to maintain the math notice board by placing relevant articles, brainteasers, competitions, math advice, great new math books, news of Bursaries [scholarships, grants], Olympiads, Web sites, etc.

If you send out school notices, feel free to include little brainteasers or problems for the parents to think about and this will filter down to their children. We like to stick them in empty spaces or along the sides.

Arrange family math evenings – develop a fun worksheet that involves lateral thinking brainteasers, fun problems, word problems, mazes, riddles, etc and get the families to come over to the school one evening and let them go through the worksheet. You can run a tuck-shop [café] to raise funds and at the end of the evening you can present prizes to a few people – not for getting everything correct but rather for having fun or smiling the most.

Introduce a math theme each month or each week at school. During an assembly once a month, spend a few extra minutes on a topic within the theme: e.g. Theme: Measurement and Topic: the Speed of Sound, presenting related problems.

Instead of a sport or an activity, learners should be able to choose maths enrichment as an extramural. Brainteasers can be presented, exciting ideas can be discussed, focusing on discoveries, going through old Olympiad papers, etc

Each class should have a Treasure Chest. This box should have special teaser activities (Rubik's cube, Math24 cards, Brainteasers, small puzzles, sliders, etc.) When students completes their work early, they are then "Rewarded" with the opportunity to come up to the teacher's desk and to engage with something from the treasure chest - Can you imagine that math becomes the "treat"?
If you would like to receive FREE emails with brainteasers, puzzles, educational websites, information on interesting topics and information about our Maths Olympiad we are organising in the Fourth Quarter of the year, please feel free to contact our office for more details, visit our website www.livingmaths.com or email us: livmath@iafrica.com.