This extremely popular topic chatboard complements our monthly column by resident classroom management expert Harry & Rosemary Wong. Visit the Classroom Management Chatboard and share your secrets for maintaining order in the most trying of conditions. If you are a new teacher, you'll find this resource, and especially Harry Wong's Gazette columns, are an invaluable tool in your teaching collection. For support directly to your email inbox, subscribe to the Classroom Management mailring http://teachers.net/mailrings.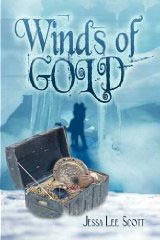 by Jessa Lee Scott (pseudonym)

Veteran T-Netter "sunnie" announces:

"My novel is published! Great summer read!"

Historical romance/mystery based on the true Legend of Beale's Treasure (Bedford VA).

From antebellum Richmond to the Santa Fe Trail, Kyndra and mysterious Tyler Andrews are entangled in danger, adventure, and passion as they search for Kyndra's brother and a fortune in gold, silver, and jewels. Knowing that Tyler must return to Texas and Kyndra will return to her beloved, inherited Faircliffe Plantation, their love seems doomed from the start. Yet as the clues draw them ever deeper into the mystery of Beale's Treasure, their passion cannot be denied. The treasure may be lost forever but will Kyndra and Tyler be lost to each other forever or is their love strong enough to keep them together?

Jessa Lee Scott is the pen name for mother-daughter writers from Richmond, VA.. Lee is the author of Self Defense for Survival, as well as articles and contributions to books about distance learning.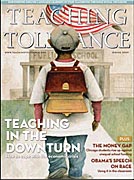 Free Materials from Teaching Tolerance
www.tolerance.org/teach/resources/index.jsp
Kits & Handbooks, DVDs, Coloring books, much more.
Teaching Tolerance's educational kits and subscriptions to its magazine are FREE to: classroom teachers, school librarians, school counselors, school administrators, professors of education, leaders of homeschool networks, youth directors at houses of worship and employees of youth-serving nonprofit organizations.

Acadia Partners for Science and Learning offers Advanced Placement Summer Institutes on the Schoodic Education and Research Center (SERC) campus in Acadia National Park. The park provides a unique setting for intense work with other teachers and institute instructors. Accommodations for participating teachers and their families on the SERC campus at Schoodic Point, surrounded by spruce and fir forests and the Atlantic Ocean. Summer 2009 offerings include AP summer institutes in biology, environmental science, calculus, and statistics.
Continued on next page »