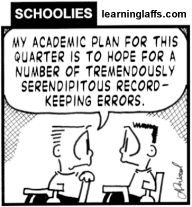 YENDOR's Top Ten

YENDOR's School Budget Stimulus Plan:
Top Ten Ways to Raise Funds & Save Money for Schools
Make all sports free to attend, but charge $50 to have the lights turned on.
Run a "Hottest Home Room Mother" pageant.
Field trip to hooters. Sell tickets. Only dads will chaperone.
Hire illegal aliens to drive the busses.
Sell the gossip/with pics, of the principal and vice-principal, on ebay.
All you can eat lunch for $3.00. Once they get the plate, you say, "Okay, that's all you can eat."
Quit making yearbooks. Charge kids to just sit around one day and look at each other.
Pencils--25 cents each or three for a dollar. (I actually did this.)
Advertise a Jonas brothers/Helena Montana concert in the gym, then just let the sixth grade band play. (Best to do this on last day of school.)
And the top way to raise funds for the school budget:
Bathroom visits: "All you can do for a dollar!"


Lost in Space

Posted by wig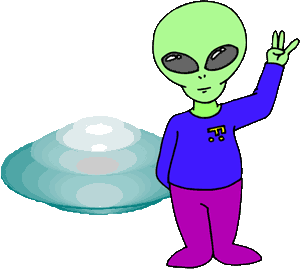 In history we are learning about the westward expansion, manifest destiny, etc. One of the assignments was to write a post card to someone back east. They could be traveling with a wagon train, be part of the pony express, a mountain man, missionary, etc. They were to explain some aspect of their life and illustrating the back of it. They actually were quite well done.

Then I got to a postcard done by one of my low-functioning inclusion students. The information on the back was poorly written, but had accurate facts that related to each other (a struggle for him), so I was pleased. What confused me was the picture - a little green man standing on a mountain with a big bowl nearby. Then it hit me. One of the primary sources we read said something about being an "alien in this vast wilderness." While we talked about the definition of alien and how one could feel like one, all that stuck in his head was "alien." He thought it was a man from outer space. Bless his heart. I have to confess however, it surely brightened my day.

Children's Science Exam –

Posted on Classroom Humor Chatboard

For a good laugh, read through these children's science exam answers...

Q: Name the four seasons.
A: Salt, pepper, mustard and vinegar.

Q: Explain one of the processes by which water can be made safe to drink.
A: Flirtation makes water safe to drink because it removes large pollutants like grit, sand, dead sheep and canoeists.

Q: How is dew formed?
A: The sun shines down on the leaves and makes them perspire.

Q: How can you delay milk turning sour? (Brilliant, love this!)
A: Keep it in the cow.

Q: What causes the tides in the oceans?
A: The tides are a fight between the Earth and the Moon. All water tends to flow towards the moon, because there is no water on the moon, and nature hates a vacuum. I forget where the sun joins in this fight.

Q: What are steroids?
A: Things for keeping carpets still on the stairs.

Q: What happens to your body as you age?
A: When you get old, so do your bowel s and you get interc ontinental

Q: What happens to a boy when he reaches puberty?
A: He says good-bye to his boyhood and looks forward to his adultery. (The kid gets an A+ for this answer!)

Q: Name a major disease associated with cigarettes.
A: Premature death.

Q: How are the main parts of the body categorized? (e.g., abdomen)
A: The body is consisted into three parts -- the brainium, the borax and the abdominal cavity. The brainium contains the brain; the borax contains the heart and lungs, and the abdominal cavity contains the five bowels A, E, I, O, and U.

Q: What is the fibula?
A: A small lie.

Q: What does 'varicose' mean? (I do love this one...)
A: Nearby.

Q: Give the meaning of the term 'Caesarian Section.'
A: The Caesarian Section is a district in Rome .

Q: What does the word 'benign' mean?'
A: Benign is what you will be after you be eight.

Three Stooges Teach the Alphabet
Recommended by YENDOR (2:03)
www.youtube.com/watch?v=M8Pk1UYkB3I