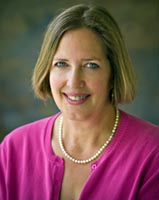 Sue Gruber, M.A.
Barbara Gruber Online Courses for Teachers
Sue@bgrubercourses.com

Sue Gruber taught the upper grades for years. In a moment of wild abandon, she decided to take the plunge and teach the grade she feared most—kindergarten! Sue just wrapped up her eleventh year in kindergarten and loves it. Who knows, the next grade level change might be to sixth grade!
Sue Gruber and Barbara Gruber, a mother-daughter writing team, have created dozens of products for Frank Schaffer Publications, Scholastic, The Education Center and other publishers. Barbara is a former teacher who was employed by Frank Schaffer Publications from l980 to l996. She developed and presented curriculum seminars nationwide for K-6 teachers.
Sue and Barbara launched Barbara Gruber Online Courses for Teachers in 2002. They personally write each course with today's students and busy teachers in mind. Teachers can do coursework completely on their own, or, if they wish, interact on line with others. They can earn one, two or three semester units from University of the Pacific. Barbara and Sue provide practical strategies and ideas that can be put into action immediately without creating more work for teachers. Barbara and Sue have created exactly what teachers are looking for—teacher-friendly courses at affordable prices. You can find out about their courses at www.bgrubercourses.com
Sue teaches full time, manages Barbara Gruber Courses for Teachers and loves writing for the Teachers.Net Gazette. She lives in Sonoma County with her husband and son. Barbara consults for Barbara Gruber Courses for Teachers; however, she has "retired" from the business. Retirement for Barbara means she's busier than ever in Healdsburg, California on a 25-acre working farm called Healdsburg Country Gardens. She and her husband are grape growers for local wineries, have three guest houses for visitors and host wine country weddings.