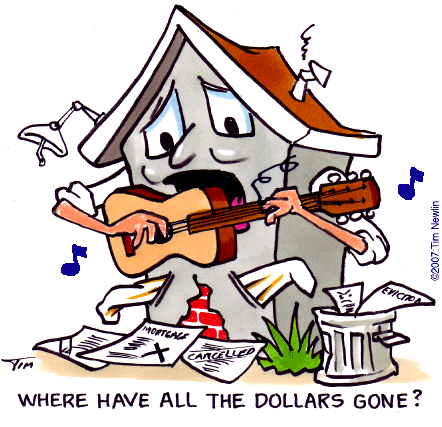 Used to describe a risky loan, the word burst out of the banking sector as the home loan crisis in the US turned into a global credit squeeze. It beat competition from Facebook, water-boarding and Googleganger. (The society gave its "most creative word" award to "Googleganger" - meaning a person thrown up by a Google search on your name, but who is not you.)
The society says it just charts words or phrases that have become prominent in a particular year; it is not telling people how to speak.
"Subprime" means literally "less than ideal" and is the technical term used to describe loans - especially mortgages - made to borrowers with poor credit histories. A series of defaults on such loans spread panic through much of the banking sector in 2007 as financial institutions realised they had bought many of these loans from one another without knowing how risky they were.
American Dialect Society spokesman Wayne Glowka said: "When you have investment companies losing billions of dollars over something like bundled subprime loans, then you have to consider whether it's important.
Falling house prices in the US and the EU have pulled the rug out from under the complex and risky financial mortgage products and loans that home loan institutions packaged and sold to other banks around the world. The crisis has been estimated to go very deep into world economies with some estimates putting the cost at nearly 2000 billion US dollars. The worst result is that thousands of families cannot pay their mortgages and have been forced to leave their homes as loans become more expensive with rising interest rates.
Picture Crosswords at TimTim.com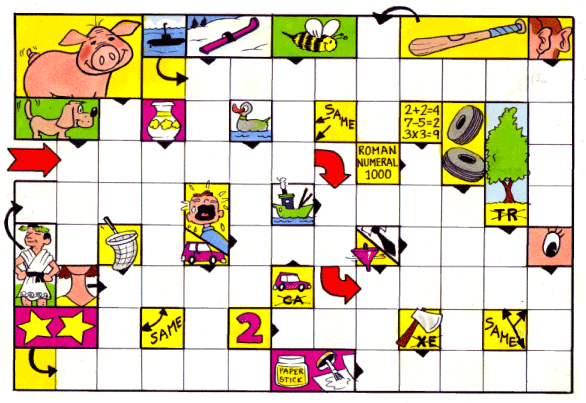 And much more available from the TimTim.com homepage

Tim Newlin
Creator of TimTim.com - Free Drawings for Classroom Use