Cover Story: LaVerne Hamlin


Show Me The Money!!!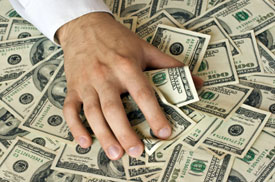 A teacher who has been successful in obtaining more than $1 million in grant money says, "If you can develop a lesson plan for your class, then you can write a grant. Here's how!"



Articles



Understanding Autism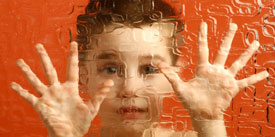 Symptoms an autistic child may exhibit and important information for educators of autistic students.



By Leah Davies



Our Civility Footprint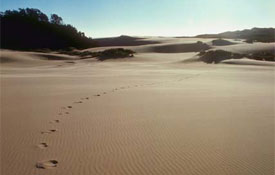 Civility has every bit as much to do with the quality of life here in the biosphere as fossil fuel emissions or ozone depletion.



By Todd Nelson



Teachers Lounge - To Go or Not to Go?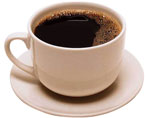 The Teachers Lounge: Den of Iniquity or Source of Support? This teacher's experience might surprise you!



By Pat Hensley




Your Students Are Watching, Listening, and Learning


Kids are never NOT learning, and the lessons they learn aren't always the ones teachers intend



Bill Page



First Grade Family Reading Night Meets Speed Dating



What do first graders and speed dating have in common? Leave it to teachers to put just about any idea to work to enhance learning for their students.



By Addie Gaines



NEW: March Writing Prompts



Not your ordinary writing prompts! They're based upon historical events and positive character traits - sure to educate and motivate elementary and middle school students to get writing!



By Jim Wayne



Retirement Guide for Teachers



From the first day you become a teacher you should be planning for your retirement. You should think about and plan for retirement income for yourself and your family as much as you plan the next day's teaching lessons



By Alan Haskvitz




Problem-Based Learning


Want your students to develop high-level communication skills? The ability to arrive at informed judgments? The ability to function in a global community? Flexibility, persistence, and resourcefulness? Try Problem-Based Learning.



By Hal Portner





Internet Assisted Interactive Classroom


Multimedia Internet based lessons can transform any boring classroom into an interesting, interactive and innovative one, if they are based on sound pedagogic principles.



By P. R. Guruprasad




Teachers.Net Community


The Teachers.Net Newsdesk

Teachers.Net Chatboard Poll

Editor's Pick: Picturing America

The Lighter Side of Teaching





The Gazette is a collaborative project published by the Teachers.Net community. Submit your work to the Gazette.





Harry & Rosemary Wong



Effective Teaching


The most effective schools have coaches. The coaches meet with the principal on a regular basis to assess the progress of every teacher and student. In an effective school, everyone functions as a team and there is a laser focus on student achievement....


Columns




Promoting Learning & Discipline


A System Is Superior To Talent


Having a system to rely on and refer to is superior to having a talent



By Dr. Marvin Marshall




Instant Ideas for Busy Teachers


10 Tips for Handling Difficult Parents



Almost every teacher is faced with an irate parent at some time. .Here are some tried and true tips to help you resolve difficult situations with parents.



By Barbara & Sue Gruber




Ed-Tech Talk


Privacy in a Technological Age


The goal of filtering is to keep children from coming into contact with harmful material or people. The question is: Does our policy directly align with its goal?



By Dr. Rob Reilly




Teaching Literacy


What Writing Isn't



If we teach grammar in a way that shows students how it can be an effective tool for expression, they might just grasp it and want to use it.



By Cheryl Sigmon




The Busy Educator


The Busy Educator's Monthly Five


Brookfield Zoo, Museumspot.Com, Fun-Attic Activity Guide, The Pen Newsblast, Middle School Science.



By Marjan Glavac




Features




Clip Art Corner
Spaceship Toilets


Millions of dollars and many man-hours have been spent on human waste removal systems for space travel, but not without moments of extreme embarrassment




From the Archives


Gems of Wisdom: Humility


Whenever my ego gets a little too big for its britches, life always seems to find a way to cut it down to size.



By Joy Jones



Featured Lessons
March Lesson Plans



The Holocaust, Easter, Weather, Baseball, Friction and St. Patrick's Day activities and more are covered in these activities gleaned from the Teachers.Net Lesson Bank and back issues of the Teachers.Net Gazette




Collective Wisdom
What Do You Want
In A Co-Op Teacher?



Erin/IN poses the question, "What did your supervising teachers do that you really liked?"



Teachers.Net Community




Teachers.Net Favorite


Craft Project:
Arrow To The Sun Activity

The warm colors of nature and the book Arrow to the Sun inspire this Art activity brought back to light from the March 2000 Gazette.


By Barb Gilman




Streaming Video
Teachers.Net Video Bytes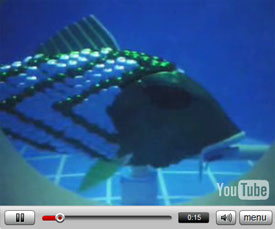 A Teacher Leader Speaks About Merit Pay; Tai Chi Relaxes Kids Between Lessons; Veggie Tale for St. Patrick's Day; A Dad On Asperger's Syndrome and Dr. Asperger's research; Make a Worm Farm! Animals Inspire Robotics ;