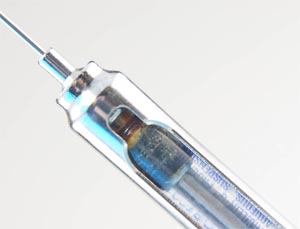 Dear Travel Global Guru,

I am taking my Spanish class on an eco tour in the Peruvian Amazon next spring. Are any shots required?

Terry Hanson
Sioux City, IA

Dear Terry,

I have two nasty little words for you: yellow fever. This is a tropical viral disease found only in Africa and South America that is spread to humans who are bitten by infected mosquitoes. Most yellow fever infections result in painful but survivable symptoms like high fever, chills, headache, constipation, muscle aches, vomiting and backache, typically starting three to six days after infection. In more severe cases, yellow fever can lead to shock, bleeding and kidney or liver failure, causing the telltale jaundice from which the disease gets its name. In the worst case scenario, yellow fever is fatal. Unfortunately, there is no specific treatment for this disease, and if you get it, all you can really do is rest and drink plenty of fluids.

According to the Centers for Disease Control, all Peruvian departments below 6,561 feet are at risk for yellow fever except Arequipa, Moquegua, Puno and Tacna – all located in the south. Lima and its vicinity are also considered safe as are the coastal areas south of Lima and the highland tourist areas near Cuzco, Machu Picchu and Lake Titicaca.

No vaccinations are required to enter Peru, but I recommend getting a yellow fever shot if you plan on visiting any jungle area lower than 7,600 feet including Iquitos, Manu or Tambopata. You can find clinics around the country that offer the vaccine at www.cdc.gov or call your family doctor in advance; he or she may be able to order one for you at a cost of around $125. Make sure you get immunized at least two weeks before traveling, and apart from the sore arm, anticipate some minor side effects the next day like a fever, some fatigue or a headache. The good news is that the vaccine will last 10 years.

Once you're in Peru, don't forget to practice common sense to prevent mosquito bites. Wear long-sleeved shirts and long pants, and consider treating your clothing and sleeping areas with insecticide. Make sure you apply insect repellent on exposed skin. Products containing 20% to 35% DEET are most effective, but follow instructions carefully. Use a bed net when sleeping in a room that is not air-conditioned, or better yet, stay in well-screened areas whenever possible.

A final word to the wise: Good Night. Sleep Tight. Don't let the bed bugs bite!
Global Travel Guru


» More Gazette articles...