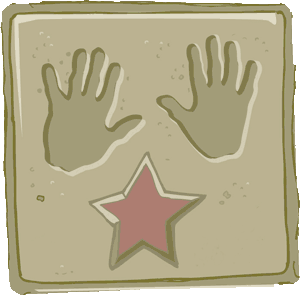 I no longer wonder why people ask about choosing my profession among a number of income-generating jobs in the world. I am a teacher. This craft might really be the most tedious task that would not only last for eight working hours a day. Although the tasks of teaching exceed the minimum required working hours, the wage would not definitely compensate for the effort of a well- dedicated builder of knowledge. But teaching is not just about earning for a living, it is also about initiating a change in the lives of thousands of people.

Let me share with you my experiences. I am a graduate of Bachelor in Secondary Education, major in English. After graduation, I started distributing my application papers to different high schools to practice my profession (although I was not yet licensed). The application process in each school took several weeks that indeed developed the boredom in me. It had just happened that my sister had to go to college but my parents did not have the sufficient income to support her studies. Coincidentally, two private schools sent a feedback on my application so I was a bit relieved. However, one of the schools offered only a part- time teaching job in which I would only substitute for the other teacher. Meaning, I would be kicked out immediately if the teacher came back!

On the other hand, the other one offered a teaching job for grade four pupils in which I would handle English and Religion classes. I had the choices but I was definitely hanging by the thread! I was thinking that if I would accept the part-time teaching job, what would have happened in the remaining months to come when I would be out of the school?

I was also having doubts about teaching Religion in the other school because I had never been a religious person (although I also try to get in touch with God in times of great need), added to the fact that I am not really fond of children. In the name of the immediate financial need, I chose the longer term job teaching English and Religion.

The first day that I entered my advisory class, I had been welcomed by 43 little strangers. They were not smiling. They were not talking as if they were mutes in front of a supercilious speaker. In other words, no reaction at all. I had received the same impression when I entered the other three sections. At the beginning of the formal classes, I started with weird questions such as "What is the name of your desk?" or "What is the name of your seatmate?" I was not surprised to see the curious looks on their faces that may be thinking that they had a crazy teacher in front of them. Then I proceeded with the lesson on distinguishing proper nouns from common nouns based on the specific and non- specific names of everything within and beyond their reach.

I had never thought that that bizarre lecture would be enjoyed by my pupils. I had never thought that they would appreciate my nonsense jokes that my friends never comprehend. I had never thought that my props and my activities everyday would open the door to the unexpressed personalities of my little angels. I had never thought that my questions that frightened them at times would provoke all of them, including the apathetic ones, to think. I had never thought that smiling at them and asking them how they were for the day or what was the matter about such a behavior would unlock the hidden sentiments of the innocent timid spirits. This was the time I discovered that at an early age, they are also very sensitive about being disparaged by other people. I had never thought that these small things would really do great for them.

Being a teacher is not just about standing in front and preaching about rules and behaviors. It is not just about giving exercises and checking their works afterwards. It is not just about creating sentences for them to find and edit the grammatical errors. Teaching is modeling the good behavior that the fables and short stories imply.

Teaching is encouraging them to give their best in everything that they do. Quizzes do not only aim to rate what the students know, but to boost their morale in order that they can think more and that they can do more. Editing is not just about finding their errors but pushing them to their limits until they achieve the highest point.

Teaching is not just about focusing on those who do more but to have the patience to keep up with the challenged ones. Teaching is not about speaking the ills of the pupils but appreciating the good side of them that most people had never known about them. They might also push us to our limits that make us lose our patience but we also have to consider that children are children. They are also individuals who need respect and acceptance. We might never make each of them a genius but at least we can try to uplift their self- confidence.

We may not be able to make them perfect children of God, but at least we can make them real human beings in the truest sense of the word "humanity." A teacher should have the amnesia to forget the inadequacies of each pupil and the golden heart to accept who and what they really are.

As teachers, we do not just imprint the academic records of the children. We leave the imprints in their lives. We may even forget their names, but they would never forget the experiences that we have given them. We either make or break them. We may be a lecturer, an editor, a choreographer, a referee, a guidance councilor, a provider, a nurse, a cheerleader, and a homilist at the same time. Yet, the fact remains that we do not only impart facts. Rather, we build lives. Eventually, these individuals will no longer become unknown spirits because who knows? They might initiate the change to make our world a better place to live in.